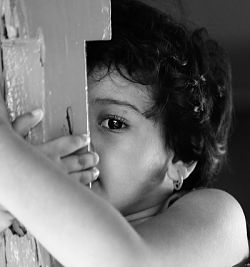 When I got pregnant with my first child, I was determined to be an amazing parent while still maintaining a fulfilling career. After all, with a child on the way, my income would be vital. My plan was to take three months off and then get a nanny part-time. Fortunately, my mother also offered to assist by watching over her new granddaughter two days a week.
However, I soon found out that despite my best-laid plans, things could quickly go awry. My beautiful baby was born with special needs. While my motherly instincts kicked in and guided me through many of the initial challenges, nothing could quite prepare me for all of the difficulties of raising a child with disabilities. Particularly, as a single mother.
My three months of maternity leave passed in a blink of an eye and I was supposed to be heading back to work. But I found myself conflicted – I needed, and more importantly, wanted, to care for my child. After debating various possible outcomes, I determined that returning to a full-time job wasn't going to be an option for me.
Caregiving in American Households
After the birth of my baby I quickly come to realize that I needed some support from a larger community. I've also been a big proponent of doing the research before making important decisions, and I also need to get a solid understanding of what I was up against.
There are roughly 16.8 million unpaid caregivers who are raising children with special needs under the age of 18 in the U.S. The reasons for care can stem from medical and/or behavioral conditions and other disabilities, and can range from serious short-term medical conditions or mental health problems, or lifelong health issues and developmental problems such as Attention Deficit Disorder, Autism, Down's Syndrome and many others.
Planning for the Unknown
In my particular circumstance, a full-time job wasn't an option in handling my daughter's care needs. Despite the fact being a full-time mom is certainly "work," the role isn't much of an income generator. Forgoing a regular paycheck and employer-provided health benefits presented a whole new set of issues in addition to the needs of my daughter. The priorities had to be completely rebuilt from the ground up. In terms of financial planning, things like my child's college fund was not as high as a priority, as say, obtaining life insurance so she would be protected if something were to happen to me.
I began considering Long-Term Care Insurance, because my daughter was definitely going to need care throughout her life. And then it dawned on me… what would happen to me as I grow old and could potentially needed care?
I had a few internal debates on whether I should be using my hard-earned savings to purchase insurance rather than investing or paying off debts, but once I consider how important planning for the future becomes in a situation like this, the decision became clear. Not to mention the fact that the cost of care is rising above the cost of inflation.
Conclusion
The future is uncertain for all of us in many regards, and well need a sense of stability and protection, particularly in regards our health and our livelihood. Life Insurance and Long Term Care Insurance happened to be two solutions that made sense in this particular situation.
In the broader sense, I hope that fellow parents who are raising children with special needs, both in the workforce and out, are thinking along these lines and defining solutions that work for their respective families. But regardless if you are raising perfectly healthy children or children that require special needs, we all need a plan for our future. Consider your options now and find comfort in knowing you and your children are protected in every circumstance.
What are your thoughts on raising children with special needs?
Photo by VinothChandar.
Popular search terms for this article:
Powered by Article Dashboard days of our lives, Powered by Article Dashboard free people finder by email, Powered by Article Dashboard whole life, Powered by Article Dashboard long term care jobs, Powered by Article Dashboard eye care, Powered by Article Dashboard money for starting a business, Powered by Article Dashboard computer networking career, Powered by Article Dashboard business internet marketing network recruiting, Powered by Article Dashboard life insurance rates, Powered by Article Dashboard long term care insurance