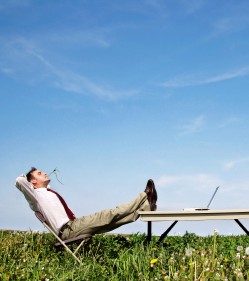 Yes, you read that right. Productive people sleep eight hours a day. They also watch tv, go to wine tastings and perform sun salutations in the morning.
Productive people don't have more hours in the day. Nor do they live perfect lives. What they do well is use their time effectively.
Here's what I learned from years of going to graduate school while holding a full time job as a journalist and still having a life: Click Here to Read Article …
Popular search terms for this article:
be productive, how to become productive, productive, productive sleep, how to productive, to be productive, how to stay productive after hours, how to have a productibe day on no sleep, how to be productive while you sleep, how to be more a productive grad student?