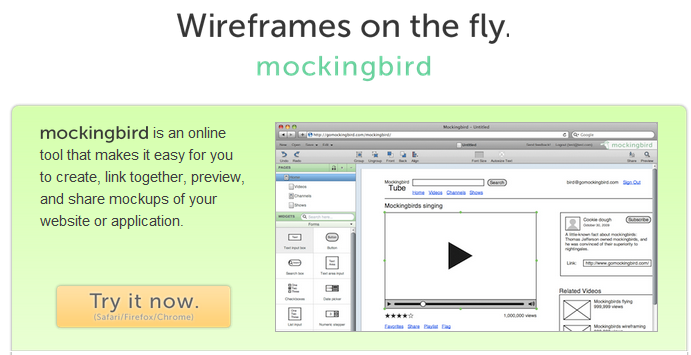 Do you struggle for productivity? I, for one, find it hard to stay focused and productive all the time. It is often easy to lose focus with a ton of buzzing social networks all around us. But the good news is there are tricks and tools to overcome distractions and constantly stay on track of productivity.
Here are 5 great apps I am using every day to efficiently manage my time online. They all help me to get tasks done faster than before. What's more, their interface and design is super slick so finding your way around these tools shouldn't take long.
# 1 Coolendar – The coolest calendar in town
This is one of the most intuitive to-do lists I have ever used. It ties in neatly with your favourite calendars such as Google Calendar, iCal or Outlook. The way it works is very straight forward: It has a syntax designed to create both an entry in your calendar and new to-do on your list.
So if you type "21st June 5pm finish project for Joe's firm" it will automatically make an entry. No fiddling with individual scheduling and filling in forms–just one line and you are done.
Best bit: What I love is that you can receive reminders for your appointments via Google Talk.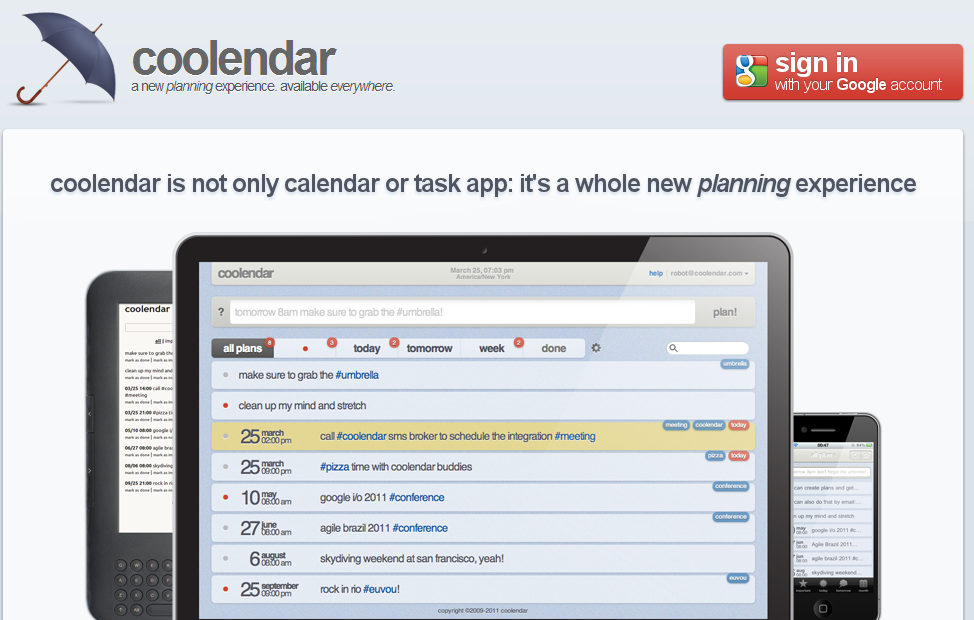 # 2 Buffer – Tweet efficiently without flooding
(Full disclosure: I work on Buffer)
I use Buffer to save my time on Twitter, while still remaining genuine. Add tweets to your Buffer and they will be posted well-spaced out over the day. This means you can add a lot of tweets to your Buffer whilst reading your news in the morning and yet never flood your followers.
In addition, it allows you to share an article from any website with its browser extensions for Chrome, Safari or Firefox.
Best bit: The app allows you to add Retweets to your Buffer straight from Twitter.com and works inside Google Reader too.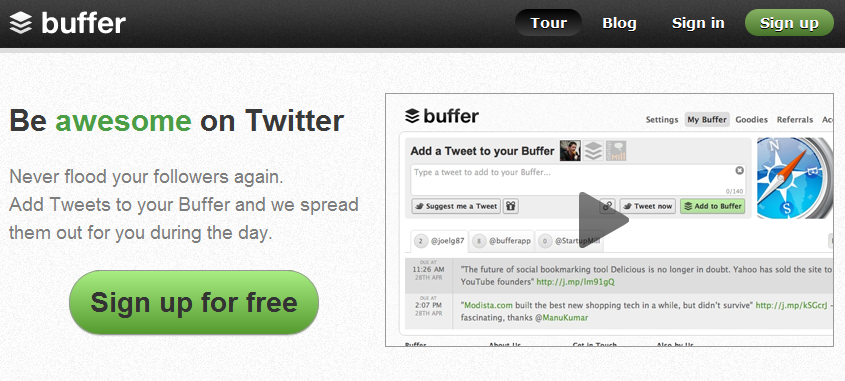 # 3 EveryTimeZone – Never let time zones confuse you again
Working online can naturally mean you have meetings with clients on the Internet. I used to get confused between different time zones and worry about missing a meeting or a deadline. After adopting this simple yet effective tool, I can concentrate on my projects and forget about time conversions. It  is a super intuitive app that allows you to see all the different zones and have them compared to yours.
Best bit: Planning further ahead is super simple. Click on a new point in time on your personal time zone and automatically all other time zones jump to their respective times so you can compare.
# 4 Rapportive – Get to know your email contacts faster
A powerful app if you'd like to learn more about the people you interact with over email. It ties in nicely with gmail and gives you a new sidebar full of details about the other persons social network information. What really helps me to be more productive through this is that all past conversations are displayed here, so I can jump to an older email with ease. Give it a shot and see if your productivity levels change.
Best bit: By using Rapportive you can add your email contacts straight to your LinkedIn network, friend them on Facebook or follow them on Twitter.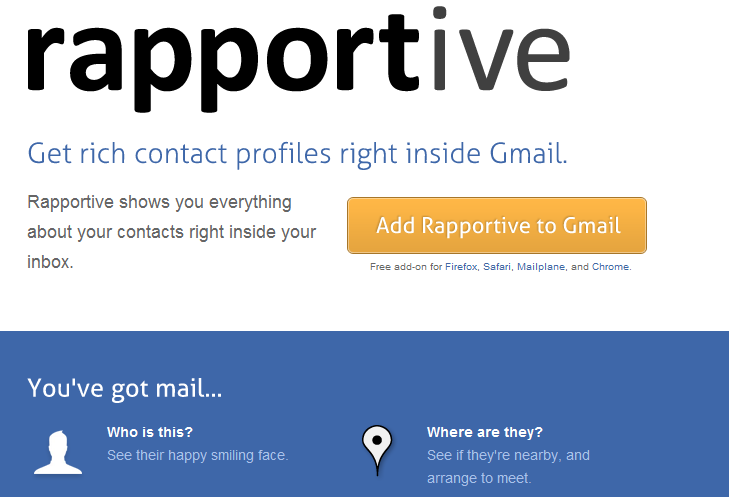 # 5 GoMockingbird – Make sketches fast and easy to share
GoMockingbird saves me both time and a money at once. I use it to draw sketches and layouts of websites and infographics. This means I can do a lot of the layout and design work a web designer would normally have to do.
It is also great to use it to simply brainstorm ideas you can quickly get feedback on by simply sharing a link that anyone can access.
Best bit: You can work collaboratively on one draft with others.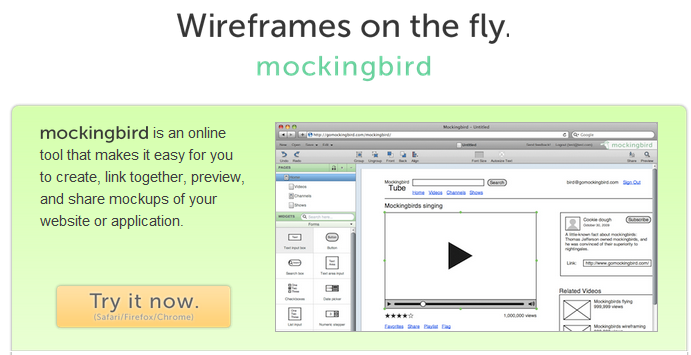 —
Tying these apps in to my daily workflow has helped a great deal to boost my productivity. For one, I am no longer wasting too much time on various social networks. On a second note, they simply make everyday tasks I struggled with a lot easier now. These tools are all designed beautifully and it is a real joy using them.
What do you think about these apps? Which ones do you use? Let us know below.
Popular search terms for this article: