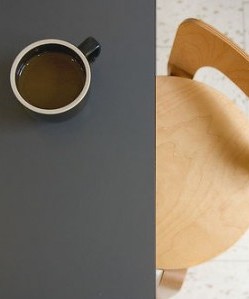 Good home office plans can influence how successful you are while working from home. This means having the resources to get the job done, minimizing distractions and being comfortable.
Home office plans go beyond a floor plan for your office furniture and equipment(although some are mentioned below). You need to take into consideration the following elements:
A Door
You need a door so you can shut it. It will help you keep the distractions on one side and a productive environment on the other.
This isn't automatic. Your family needs to know what that shut door means. And they need to come to an understanding of when it's OK to knock on it. Which is something you're going to have to figure out for yourself. Don't let me tell you know what's important enough to merit your attention.
The door also sets a boundary that separates your office from the rest of the house. It reinforces the concept that the office and what's inside is for your business — and not for school projects or building forts. (Filing cabinets look like the building blocks of a good foundation…)
Click Here to Read Article …
Popular search terms for this article:
Home office plans, Office Plan, home office desk plans, awesome home offices, awesome home office, home office plan, awesome home office ideas, creating a home office, how to plan a home office, home office plans and designs