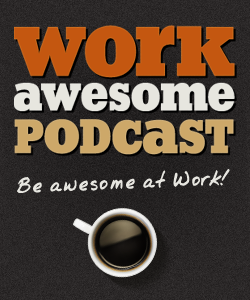 This week's podcast features an interview with Brett Kelly of Bridging the Nerd Gap and author of the popular ebook, Evernote Essentials. Brett has been a part of the productivity scene on the web for years now, with a myriad of blogs and projects to his credit. Brett and WorkAwesome editor Mike Vardy discuss the use of Evernote in terms of a productive workflow, what features of Evernote often go under-utilized and what he feels is the best coffee maker there is.
Brett also offers a coupon code for those wishing to buy Evernote Essentials. Use the code WORKAWESOME to get 10% off of the purchase price.
[powerpress url="http://workawesome.podbean.com/mf/web/29auf6/Episode4_Brett_Kelly.mp3″]
Subscribe to the podcast
Play in podcast in new window
You can also subscribe to the podcast in iTunes here.
Popular search terms for this article:
evernote essentials discount code, evernote essentials pdf discount code, discount code for Evernote Essentials PDF, evernote essentials pdf, discount code for evernote essentials, evernote essentials discount code 2011, discount code evernote essentials, evernote essentials coupon code