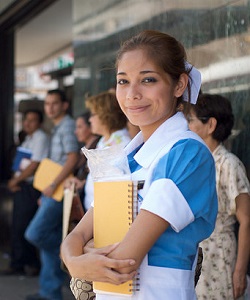 There are a lot of offerings when it comes to nursing school. How do you understand the differences?
A BSN usually takes four years to complete, and the curriculum is much the same as an ADN but with more in-depth study and more hands-on experience.
Nurses with BSN degrees simply have more knowledge about nursing than their lesser-educated co-workers, which makes them substantially more attractive to employers.
Additionally, BSNs have a wider variety of career options after graduation.
Though they may choose to find employment at a hospital or care facility and assume the typical nursing responsibilities, they may also choose to enter the field of public health to aid communities in health initiatives, or they may work as nurse educators to train another generation of hardworking nurses.
Plus, BSNs earn more than $10,000 more in salary than nurses with only associate's degrees or certificates. Click Here to Read Article …