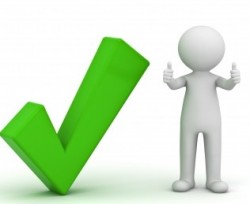 "The greatest mistake you can make in life is to be continually fearing you will make one." ~ Elbert Hubbard
Most of us tend to avoid failure. We'd rather see ourselves victorious at the finish line then tending to a damaged ego and attempting to determine where things went wrong.
Clear-cut success and triumph offer a cleaner path, while failure is simply a breeding ground for lessons – lessons that can sometimes be tough or even painful to learn.
But the truth is, the most successful people in the world endured mountains of failure before reaching the peak of success; and it was those failures that actually prepared them for what came next. Could it be then that failure can help you succeed? Click Here to Read Article …
Popular search terms for this article:
Powered by Article Dashboard writing lesson, how does failure help you succeed, Powered by Article Dashboard american job bank, Powered by Article Dashboard food network, Powered by Article Dashboard food net, Powered by Article Dashboard frequency meter, Powered by Article Dashboard lost season 5, how do mistakes help you be successful, Powered by Article Dashboard work at home jobs