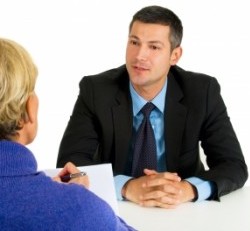 When searching for a job, the first step can sometimes seem the hardest – actually getting someone to read your CV.
The fact is, recruiters often have to sift through hundreds of job applications for a single position, and as a result yours could be overlooked. This is why it's important to make your CV easy to read, concise and quick to the point.
But there's also other things you need to consider when job hunting. Here are a few tried and tested tips that should make your search a little easier:
1. Avoid common mistakes
Even little mistakes on your CV could make the recruiter reading it lose interest. Remember, they've got a lot of these to get through. According to Forbes, even a spelling mistake will cost you.
Be meticulous. Go over your CV and make sure there are absolutely no spelling errors. Also, make sure your margins are correct (as this makes your CV difficult to print) and make sure it looks neat and tidy.
Also, it's certainly worth having more than one version of your CV, so you can send the appropriate ones to any job. In your cover letter, try to mention the name of the company and – if you know what their name is – address it to the recruiter.
2. Keep it snappy
An ideal CV should be no more than two pages long, be tidy and straight to the point.
Use bullet points for your skills and qualifications so they're quick to read. Don't apply for jobs which you're not qualified for – read through the specifications, and if you don't meet the requirements, move onto the next vacancy. A thumb rule of meeting 80% job selection criteria should be followed.
3. Get online
Social networking is essential. Recruiters often go online to approach potential candidates, and you can increase your chances by setting up a profile on LinkedIn. Like this infographic says, there's plenty of reason to use the internet.
Recruiters are increasingly using LinkedIn to find good candidates, and it's a simple way to get your CV out in the open. Keep it clear and concise, but don't be afraid to add details about your projects and a little about yourself. With everything on one page, recruiters can get a good idea of your qualifications, experience and even your personality.
"Keeping your LinkedIn profile up-to-date is a must, and if you can gain some insightful recommendations form key clients and colleagues it really helps the recruiter make their mind up", said Matt Comley from Director Appointments, recruitment experts specialising in sales director jobs.
If you're not on Twitter, sign up. Recruiters and companies will often tweet when looking for new employees, which will appear on your newsfeed. It's a great way to keep on top of career opportunities, and the time you save can be spent sending out applications.
Oliver Adderley, managing director at Online Resourcing, said "An online reputation is very important during the job search. Activity can make or break your success.
"Approximately 25% of HR professionals and 60% of recruiters check out a candidate's social presence before contacting them. Positive engagement about topics related to your industry and area of expertise place candidates in an increasingly better position with your future employer."
Getting noticed is the first step. While the journey to the interview process does seem like a huge challenge, if you follow these simple rules you'll improve your chances of getting that job.
What tips would you share about getting noticed by recruiters? Share with us in the comments.
Image by FreeDigitalPhotos.net.
Popular search terms for this article:
Powered by Article Dashboard beauty concepts, Powered by Article Dashboard spiritual community