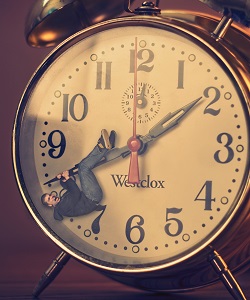 Good Morning! You plop down at your desk and boot up your computer. Congratulations, you have 100 new emails.
Your boss stops by, "Hey! Can you meet with a new vendor at 2:30? Thanks."
Ring, Ring. "Hello. Development is questioning the need for 3 new interfaces. Can you meet with us in 15 minutes? See you soon." Click! Aaaaahhhh!
On days like these, you silently wish Doc Brown would appear with a brand new Delorean Time Machine, don't you? Everyone could use more time.
But, let's face it; Marty McFly spent most of his time fixing family crises. He had no time to finish his TPS reports or build out his amazing presentation to help reduce "Scope Creep."
So, how do you get more time to increase your productivity without worrying about the space-time continuum? Here you go: Click Here to Read Article …