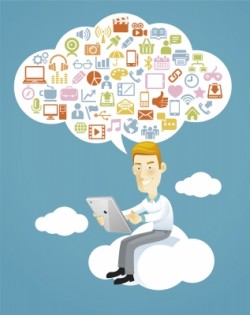 It is hard to topple something that has been used with good results for so long. This is true either because consumers are afraid to try something unusual or because it is hard to imagine a life without it.
But somewhere along its dominance, a new player will give the old dog a run for its money. This is how social media users perceive the emergence of Google Plus as a formidable competitor against Facebook. But with the prominence of the latter still prevalent, is Google+ going to be bigger than Facebook.
Here are some possible scenarios:
1) Google+ will take over Facebook
When Google's social media template was introduced, interest about it surged that millions of people created accounts on it. However, the hype was not sustained and people prefer Facebook more again. Yet, Google Plus can get its second wind once people will realize how useful the tool is for business and interaction.
Aside from that, Google Plus has a Trends section wherein related news items or blog entries about a central topic are bunched together so that readers will have an easier time locating that. With Facebook not having this feature, only time will tell when Google will take over Facebook in the social media frontier. Likewise, Circles help a user group contact potential clients, suppliers, friends and family members which are all in one group.
2) Google+ will remain second fiddle to Facebook
With Facebook being embraced by more and more people, it would be hard to imagine Google+ to suddenly become hot and overcome its competitor's advantage. Possibly, social media enthusiasts still have the stigma of Google being a company with a powerful search engine and a free electronic mail system. Also, the aesthetics of Facebook is sleeker than Google+.
Another reason why more people prefer Facebook is the vast game selection. If this is not true, then just look how Friendster reinvented itself from a social networking website to a games collection portal. Likewise, Facebook is just loaded with more applications, pages and groups. So, is Google+ going to be bigger than Facebook? The former still has a long way to go. But if Google+ opens its interface to third-party developers, the gap can be narrowed.
3) A digital divide between Google+ and Facebook
If Google+ turns out to be a serious competitor for Facebook's dominance, social media users will be divided with their opinion as to which is the better option. Though ethically wrong, banning Facebook results from Google search pages can trigger an upswing for Google+. However, this may prompt Facebook to develop its own search engine which is geared towards making Google's algorithm obsolete.
Having that fierce competition between the two will benefit Internet users who are looking for more functionality. More applications will be developed and both parties will outdo each other in creating something beneficial. But as more innovations are revealed, is Google+ going to be bigger than Facebook. Maybe no one will have a definitive answer despite countless explanations. Thus, a digital divide may begin.
The question isn't so much is Google+ going to over take Facebook, but merely a question of when. Facebook might have over a billion users on their social network and more engagement, but Google is the largest search engine in the world and when they create something people listen.
Google+ isn't just for people who want to network, it's going to be the all in one system for anyone who uses Google tools, Gmail, maps, shopping and so much more.
Are you currently using Google+? If not, now is the best time to start.
Image by FreeDigitalPhotos.net.