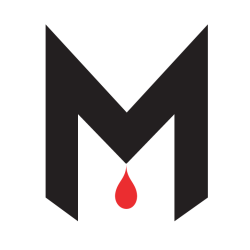 Did you know that every 45 seconds a child dies from Malaria?
At WorkAwesome, we love supporting genuine causes. And what's more genuine than a book that doesn't just speak of saving lives, but does?
Meet End Malaria, the cool new book by bestselling author Michael Bungay Stanier with other business thinkers, which is out this September. The book, published by The Domino Project, saves people's lives–literally. I can finally say, here's a book that you WILL love while you do your bit to show your goodness toward humanity.
What Exactly is End Malaria?
Actually, it's End Malaria: Bold Innovation, Limitless Generosity, and the Opportunity to Save a Life. This cool new book is creating a buzz in the Web-land and is written by 64 thought leaders–including Tom Peters, Gary Vaynerchuk, Sir Ken Robinson, Brene Brown, David Allen, Michael Bungay Stanier and Mitch Joel–who provide ultimate hot tips on the topic of Great Work and how to do more of the stuff that matters.
See the full list of contributors here.
It is jam-packed with utmost productivity tips, doing what matters and killing other stuff that just acts as your time filler. Now that's the type of meaningful work we folks at WorkAwesome love too!
The book has a tie-up with Malaria No More. $20 of each sale goes into the organization. But before you discard this as "just another charity stunt", think about this:
$20 from each and every sale, that means the full Kindle price and 80% of the hard copy is an input toward this genuine gesture. None of the contributors or the publishing house are taking any money from sales, and Amazon makes no profit.
The project sends $20 to buy a mosquito net to a family in need and supports life-saving work in the fight against malaria.
The book's divided into eight main areas of insight, including: Create Freedom, Disrupt Normal and Take Small Steps. If this doesn't interest you, we don't know what does!
Yes, I am a Good Human! Where Can I Buy End Malaria?
The Domino Project is the publisher of this book and what makes them unique is the way they "do books". Therefore, End Malaria is only available on Amazon online. But we'd say it makes things all the more easy–just one click away!
Other Places of Interest
Get it and save a life–this book's choke-full of wisdom on how you can do more stuff that makes a difference to your life and the lives of others.
Popular search terms for this article: