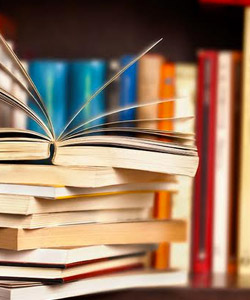 When you're writing a paper within the world of academia, citations are necessary. Many excellent essays have received failing grades due to an improper citation. For those who have embarked on these endeavors know just how time-consuming citations can be.
Additionally, it is important to follow the proper citation style, whether it's APA, MLA, Chicago or Harvard style; not adhering to the structure can diminish the overall value of your paper. Remembering the format of each of these styles are also quite difficult for those who do not consistently use a particular style.
However, with the advancement of modern technology, there is a free resource that can assist you with your citation issues.
The Free Citation Generator by CustomWritings.com will reduce the menial task of proper citation by automatically adhering to the particular style you need to follow. As a result, this will cut the time of creating the bibliography of your work allowing you to focus on the substance of the actual paper as opposed to trying to follow the style guide of your particular citation style.
With this free web-based software, you simply have to fill out the corresponding information and everything else will be automatically formatted for you. It ensures that you won't get critiqued on improper formatting or using the wrong citation style.
How Does It Work?
As mentioned, the software is quite simple and easy to use. When you land on the page, you'll notice a form with a variety of fields for you to fill out. These areas include;
Fields Form: This provides you with two options, 'default fields and style fields.' Selecting either one of these will change the fields below.

Style Search: This option gives you a broad range of choices for the citation style you need to follow. Whether you are using APA, MLA, Chicago or Harvard style citations, this options provides you with the possibility to choose your preferred style.

Source: In this option, you have the ability to choose from, 'Book, Journal, Web page or other.' Clicking 'other' will pop up a list of potential sources you can choose from it.

ISBN Search: If you did pick a book, this option would allow you to search for the ISBN code of the book that will help you fill out the rest of the fields within the form.

Author: In this section, you simply have to fill out the name and last name of the author.

Editor: Additionally, you can add in the editor credits as well below the author field.

Title: Simply fill out the title of your book in this area.

Series Title: If the book or source is part of a series, you can fill it out in this section.

Series number: If the book is part of a series, you can fill out what number the source is on the show.

Pages: Depending on what part of the books your sourcing, this will allow you to insert the actual page where the citation occurred.

Edition: Simply fill out what version of the source you're using.

Publisher: Fill out the editor of the book as is required by most citation styles.

City Published: This section will fill out the geographical location of where the book or source published.

Posted Date: This section provides you with a drop-down menu where you can select the publishing date of the source.

Access Date: This article gives you a drop-down menu where you can select the access date of the source.
Once all of these fields have been filled out, there is a box to the right of the form where the proper citation style will automatically generate for you. Just copy and paste this in the bibliography section of your paper and move to the next source.
Making Citations Easy
As mentioned, at times it can be quite time-consuming to adhere to the proper formatting styles of your particular paper. This web-based tool will allow you to cut down time on this critical step and enable you to focus on the context of your work as opposed to worrying about whether or not you're following the correct protocol.
With tools like this at your disposal, you'll find that creating a paper that excels is quite simple. It is an excellent resource for students, full-time academics and anyone who needs to follow correct citation styles. No longer will you have to worry about whether or not you mixed up the order of the information since the software will do everything on your behalf.
The online citation generator is a free resource anyone can access to assist them with their academic works. For people who value their time, this software is something that every academic should have in their arsenal. Check out this generator here.