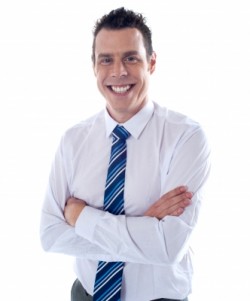 A few months ago, Yahoo CEO Marissa Mayer made headlines when she effectively banned her employees from telecommuting. She claimed that teams perform their best work in close collaboration with one another, but other Yahoo insiders indicated a more serious problem.
Namely, that employees were simply not honoring their telework arrangements as intended, reducing overall productivity and impacting Yahoo's business efficiency.
Whatever the reason, the Yahoo decision raises one of the most fundamental issues that comes up when companies decide to permit telework — trust.
This trust barrier prevents businesses that are otherwise good telecommuting candidates from unshackling quality workers from stressful commutes in major urban areas. And as a result of commuter stress, office productivity is often harmed rather than helped.
In some industries, it is easy to measure employee output simply by the deliverables they are assigned and how quickly they complete them. In other industries, though, measuring worker productivity is more complex and nuanced.
Fortunately, just as new technologies are making it easier to connect to work computers remotely, other new technologies make it easier to monitor teleworking arrangements. And agreeing to let your employer do a "soft audit" of how you telework may be your ticket to ditching the dreaded commute for good.
Take remote desktop software, for instance. Many companies, especially those who run Microsoft operating systems internally, will turn on a feature called Remote Desktop Services on their workstations and servers, so that administrators and employees can connect to them remotely to do work.
Remote Desktop is a fantastic platform for teleworking. First, just about every operating system and mobile device offers a Remote Desktop Client. Microsoft publishes a Remote Desktop Connection client for both Windows and Mac, and there are numerous open source clients available for Linux distributions and Android devices.
Some of the newest Remote Desktop technologies support full audio relay plus file, printer, and USB sharing, so you can truly feel as though you are directly in front of your office computer, even if you're in your bathrobe on your home PC.
That being said, it's tricky to monitor remote desktop activity without the help of third party tools, and what your employer can't monitor, they may not permit.
So now, let's look at a solid approach you can take with your supervisor in order to persuade them to let you telework.
Step 1 – Propose a trial telework arrangement.
Don't ask for everything at once. See if you can get your boss to agree to a trial arrangement whereby you work either once or twice a week from home.
If you can further explain to her why those days are most critical (e.g. your spouse can't pick up your children those days from school, etc), you will most likely have a better outcome.
Step 2 – Encourage soft audits of your teleworking behaviors.
Remind your boss that there are plenty of third party tools available that can monitor telework. Ask if you can be part of a "pilot test" of these monitoring tools. Contrary to popular belief, many of these sort of tools are not overly intrusive to your privacy.
For instance, some remote desktop monitoring tools simply log: a.) when you connect to your office computer, b.) how "active" you are on your computer when connected, c.) the programs you run on your office computer, and d.) when you disconnect from your office computer.
Compared to more draconian "spyware" sorts of applications that attempt to log every keystroke, or capture screen images of your session, these other tools are very benign.
They serve simply to create a profile of how often you are utilizing the teleworking tools and technologies your employer provides, and will serve to reassure them that you are honoring your telework agreement.
Step 3: Review these audits with your boss.
After a few weeks of your trial telework arrangement, review the monitoring findings with your manager. They may be surprised to see that you actually were working outside of normal business hours to get things done, even during what used to be your normal commute hours, and as a result are more productive than before.
Once your employer has been reassured that you intend to honor your teleworking agreement as outlined, you may be able to increase the days you work away from the office.
How do you get your boss to allow you to telework? Share your tips with us!
Image by FreedigitalPhotos.net.