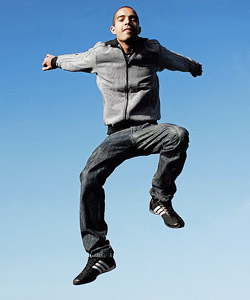 It's expensive to train employees but it's even more so to lose one. Figures don't lie. Although employee turnover in the US is at a low 1.4 percent, the fact remains that the cost of losing an employee may cost a company 25 to 250 percent of his annual income.
Managers always face the challenge of ensuring that their employees remain productive and happy with their jobs. But how can one tell happy employees from unhappy ones?
4 Signs Employees Need Your Attention
1. An employee usually comes in late or often calls in sick
A happy employee comes to work on time and doesn't call in sick often. If an employee is satisfied with his job, he doesn't have any reason for chronic tardiness and absenteeism. But if this pattern suddenly changed in your employee, consider this a warning sign.
Check if your employee has a valid reason like a death in the family or some personal problems. If your staff is regularly giving you flimsy excuses like "I got stuck in traffic" or "I had an errand to do," he or she might be seeking greener pastures elsewhere. They may be attending job interviews or networking with friends who have job leads.
An unhappy employee may also literally get sick with the mere idea of going to work. Common sicknesses include stress headaches or stomach problems.
2. Your employee takes longer breaks
There's nothing wrong with occasional lunch-outs and coffee breaks. It's an effective way for an employee to bond with his office friends and provides a fun respite from the hustle and bustle of the daily grind.
But if your employee is spending more time with his coffee and lunch breaks than working, then it's time to call their attention and see if there's anything wrong.
3. Your employee is no longer productive or his level of productivity declines
Unhappy employees are notorious clock-watchers. They come in late and they can't wait to get out of the office. When a staff's performance starts to decline, a manager must realize that the employee may be unsatisfied with his work. Set a one-on-one meeting with your staff and see where the dissatisfaction is coming from.
If he's dissatisfied with work, give him the opportunity to work on other projects that he may be interested in. A manager must be able understand the sentiments of his employee so that he can give the proper motivation.
4. Your employee withdraws from others
Happy employees tend to socialize more with their work colleagues. They have a sunny disposition and work well with others. If an employee's enthusiasm changes, his immediate superior should be concerned. Withdrawal from others can be a signal that an employee is having emotional and/or social problems.
Unhappy employees also have the tendency to be more annoyed or irritated. When the smallest thing annoys your employee, he may resort to raising his voice or pick a fight.
4 Tips for Having Happy Employees
Organizational climate surveys are regularly conducted by large companies to assess the overall satisfaction of their employees.
As a supervisor or a manager, you can also do things to ensure that your staff's morale is up. Contrary to misconception, monetary rewards are not the solution to happy employees. Sure, these are always appreciated but the most important thing for an employee is to have a sense of pride in his work.
1. Provide Clear Career Path
Employees want to know if they have a future with the company. An employee must be involved in projects that both challenge and excite him. Training and development should also be provided to allow him to learn new things and expand his knowledge.
A manager must realize that employees are also fathers, mothers, daughters, friends, etc. No employee wants to stay in the office beyond working hours when he can spend that time socializing with his friends or spending time with his family. A manager must be sensitive to time and allow his staff to focus on other things.
3. Appreciate & Recognize
It is man's nature to seek appreciation and recognition. When your employee does a great job, commend him for a job well done. When he suggests a brilliant idea, make sure he is credited for it. Rewards are also a great boost for employee morale. It can be an additional bonus or something a little simpler like a pizza party.
4. Listen & Give Constructive Criticism
Employees are most happy when they know that their boss listens to them. It gives them self-importance and encourages them to think of more creative and helpful ideas. And when an employee makes a mistake, his manager must not embarrass or criticize him in public.
Satisfied employees make for a productive and effective company. A sympathetic ear, the right motivation and sincerity can do wonders for an employee's morale.
How do you create happy employees? Got tips that you can share?
—
Photo by Daniël Silveira
Popular search terms for this article:
happy employees, how to make employees happy, happy employee, how to have happy employees, happy staff, how to make staff happy, satisfied employees, how to make happy employees, happy employees are productive employees, how to create happy employees