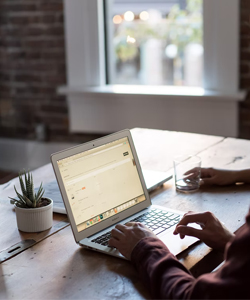 If you're an employer looking to find the best employees, you need to make sure that you are doing everything possible to attract them. By following these five tips, you'll be able to create a recruitment strategy that will help you find the perfect candidate for the job. So what are you waiting for? Start attracting top talent today!
Create a Positive Work Environment
When it comes to running a recruitment strategy that works, then the first thing that you'll need to do is create a positive working environment. This can be done by making sure that your employees are happy with their salaries and benefits packages, ensuring that they have opportunities for advancement, and implementing vital training programs to feel comfortable in their roles.
When implementing your recruitment strategy, you also want to ensure that your business is viewed as an attractive place to work and offers the best jobs for millennials. To do this, you might like to consider offering community service opportunities, holding charity events, and providing flexible working hours for parents who need time off for their children's sports days.
Offer Competitive Salaries and Benefits
To win over strong talent, you'll need to offer a competitive salary and benefits package. If you have a recruitment strategy that works, then your business should receive applications from plenty of high-caliber employees looking for employment opportunities in your industry. As a result, you need to ensure that your compensation package is strong enough to beat the competition.
Hire a Talent Agency
Although building and implementing your recruitment strategy can be done by hand, you'll receive much better results if you hire a talent agency to assist you. This will ensure that all of your hard work is completed quickly and efficiently without additional costs. It's also important to note that it is against the law in many countries to ask an employee if they can work legally in the country. Therefore, you should never ask a candidate this question directly. Instead, it would be best if you always looked to use the services of an employment agency that can provide reliable and trustworthy candidates.
Promote Employee Growth and Development
When it comes to implementing a recruitment strategy that works, you need to make sure that your employees can grow and develop within the company. By offering regular development opportunities, you can ensure that your employees have plenty of career-related goals and objectives which they can work towards achieving during their time with your company to help your business work efficiently.
You can do this by organizing in-house training sessions and workshops so that your employees can learn new skills and brush up on current ones. We also highly recommend offering your employees the opportunity to study for professional qualifications such as diplomas and degrees through your company's tuition reimbursement program. This will ensure that they are constantly engaged with their work and that you're helping them to secure a well-paid and rewarding career.
Of course, it's also important to note that when promoting employee growth and development, you should avoid favoritism at all costs. If your employees feel as though they are being judged based on their gender or ethnicity, then this could result in them looking for employment opportunities elsewhere. By ensuring that all employees are treated equally, you'll ensure that all of your employees are happy and engaged with their work.
Create a Clear Job Description
When creating a recruitment strategy that works, you should always make sure that your employees know the duties and responsibilities related to their role. This will help them better understand what's expected of them when they start work with your company, resulting in higher levels of engagement.
As part of this process, it might be worth having one-on-one meetings with each of your employees to ensure that they understand their responsibilities. By doing this, you'll be able to identify any doubts or concerns related to the role and work hand in hand with your employees to ensure that a strong working relationship is established from day one.
These are just some of the best ways to bring in the best talent. When you hire the best talent, it's best to be prepared for anything. We suggest you start looking at creative ways to motivate your best employees and create innovative ways for your business to stand out from the competition.