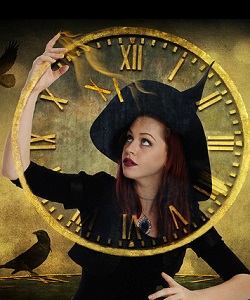 My company recently surveyed our software users about their workday behaviors.
The results confirmed what many of you probably already suspect:
The 40-hour work week is a thing of the past.
Eighty-eight percent of survey respondents answered that they work more than 40 hours each week, and 21 percent of respondents worked beyond 50 hours each week.
For better or worse, the "always on" capabilities of smartphones, email and cloud productivity apps blur the lines between our personal and professional lives.
While companies reap many benefits from an increasingly plugged-in workforce, long hours take a toll on worker morale and personal well-being.
An exhausted, frustrated workforce ultimately causes negative business results — stopping growth and success in its tracks.
Smart business practices help workers to be more productive. Here are five productivity tips to help you reclaim personal time every day.
1. Beware of Productivity Killers
Bad meetings are notorious productivity killers. However, great meetings are opportunities for collaboration, creativity and success, so it's up to us to find ways to make them more productive.
Schedule all of your meetings in three-hour chunks instead of spreading them out during the day. This frees up longer blocks of meeting-free time to complete tasks and foster creativity.
2. Take a Break
Sitting at your desk all day causes serious physical damage. Schedule a few times each workday to stand up, stretch and walk around for a few minutes.
I use my phone's alarm app to remind me to take breaks throughout the day, and I always return back to my office refreshed and refocused.
3. Rethink Your To-Do List 
While the to-do list is efficient, it keeps you solely focused on today's tasks and not on long-term projects or goals.
I've reworked my traditional to-do list into three buckets: Core, Grow and Red Tape.
Core activities fall under my current, day-to-day job requirements. Grow activities are stretch assignments that help me develop for the future.
Red Tape activities are administrative activities that need to be done every week, such as entering expenses, updating staffing plans and revising budgets.
Another to-do list trick is to map out activities for two weeks, which is a huge productivity boon. This helps me prioritize action items for the current week and lay the groundwork for next week's projects.
4. Let Mobile Apps Work for You
Several mobile apps help you make the most of your day. One of my favorites is Soundrown. The app plays mild ambient noise, which studies show keeps workers motivated and productive.
Users can select from a wide variety of sound options, including a coffee shop, simple white noise, a park fountain and more.
Another favorite is Agenday Smart Calendar app. Agenday integrates with all your calendars and contacts, giving you meeting notifications, useful content and allowing you to easily connect to any web or audio conference.
5. Cut Out the Commute
Nearly a quarter of the survey respondents said they spend an hour or more in the car commuting to and from work. Instead of wasting that time on the road, discuss flexible work options with your manager.
Telecommuting, for example, is rapidly becoming one of most attractive benefits a company can offer. Working outside the office just one day a week will help you clear out email clutter, focus on completing tasks and get the change of scenery you need to be creative.
—
What productivity tips do you have to give you more time? What would you do with 60 minutes back in your day?
(Photo by Alice Popkorn / CC BY)