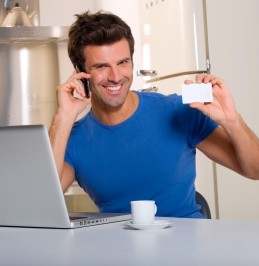 Although it's one of the most crucial parts of any business, I used to loathe the time I spent quoting for work and then invoicing everything at the end.  When I started freelancing, I used Microsoft Word and Excel, laboriously writing everything and saving dozens of files in folders for date, client and many other systems.  This worked fined until I found I had saved over a previous invoice, or my folder inadvertently moved itself to a secret location, meaning wasted time.
As I progressed on to more complex projects I needed a better system. Not only to save me time but also to help me actually do my pricing. I wanted to save time and money with smarter quoting!
One great lesson I discovered (after many wrong turns) was to spend more time at the quote stage because this can save both time and undue arguments when you come to send in your final bill.
Now, for every project I run, whether it is worth £20 or £20,000, every client gets sent a quote, which details what they will get. I include as much detail as I can at this stage (wherever possible, otherwise I make it implicitly clear that costs are estimated), partly so the client knows what they can expect, and partly to aid the final billing process.
Although this may seem like extra hassle it has radically improved my work flow, and I save hours on my sales admin every month.
I don't start work until the client has replied agreeing to the costs, or we have negotiated a price. This ensures that they have agreed to my price and won't baulk at the final bill when they see it.
By adding lots of detail to my quote it helps me understand what I am quoting for and gives me time to check that I have everything covered.  It also means that when I come to create the final invoice all of the information is there and I can make my invoice at the push of a button.  It's also really useful to see if anything has changed along the way!
Another win is the system I use is Salestastic which allows me to group quotes and invoices into projects and log costs against them so I can see what my profit will be before I send my first quote out.  This extra effort saves me time and money as less projects end up being undercharged, which I used to do quite easily when everything was logged in a different place.
The final benefit to me is that all of my clients get a consistent experience, no matter what the value of the project. Every document that they see is in the same format and shows the same level of professionalism, which is extremely important to my identity; when I am reliable and consistent in the small details it helps reassure my clients that I will treat their business well.
Share your tips about how you use smarter quoting in your business!
Photo by FreeDigitalPhotos.
Popular search terms for this article:
Powered by Article Dashboard earn extra money, Powered by Article Dashboard to earn extra money, url shortener, Powered by Article Dashboard money making sites, Powered by Article Dashboard back injury pain, Powered by Article Dashboard creative ways to make extra money, Powered by Article Dashboard much money, Powered by Article Dashboard information medical condition, Powered by Article Dashboard ways extra money, Powered by Article Dashboard money making tips