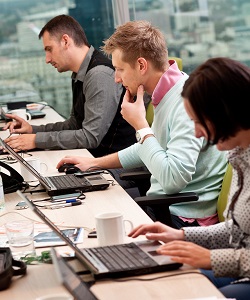 When speaking of workplace safety, people are usually referring to factories, mines, and other industrial settings.
These places often expose workers to dangerous conditions, like temperature extremes, the risk of cave-ins and exposure to dangerous materials.
The asbestos industry has plenty of examples of dangerous jobs in high risk areas.
However, workplace safety doesn't just apply to people who work in factories and other industrial settings. While those jobs certainly have their fair share of risk, even your basic desk job can have risks as well.
These risks go beyond threats to your waistline, from too much sitting and too many office donuts to actual risks to your health and safety.
In fact, there are four common hazards that can occur in any office environment and can put workers at risk. Click Here to Read Article …
Popular search terms for this article: