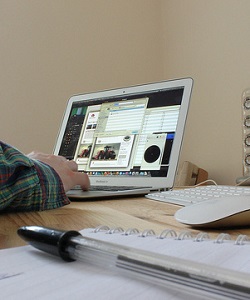 Freelancers have it easy. They don't have a boss, they don't have set hours and they only have to commute if they feel like it. That's the fantasy anyway.
Images accompanying articles about working as a freelance invariably involve someone in a beautiful setting, quietly contemplating the fruits of their creative genius.
You don't tend to see them depicted in a state of emotional meltdown with coffee all over their laptop and their latest deadline looming.
The fantasy and the reality can sometimes be quite far apart — and that's putting it mildly. Click Here to Read Article …