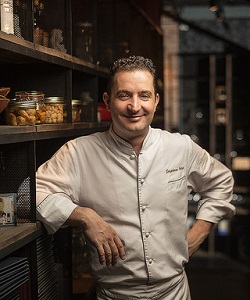 Running a successful restaurant involves a lot more than putting good food on a plate.
While the failure rate of new restaurants isn't quite as bad as the popularly quoted 9 out of 10, the rate still hovers around a formidable 60% according to Bloomberg Businessweek.
We've all seen the flurry of television shows revolving around restaurant culture, everything from Restaurant Impossible and Restaurant Stakeout to Restaurant Takeover.
If you're running a restaurant without the help of a professional TV crew, you might have to take matters into your own hands. Thankfully, marketing your restaurant is easier than you might think.
Here are five easy ways to promote your restaurant, from merchandizing with custom design sweatshirts to generating interest with regular promotions: Click Here to Read Article …
Popular search terms for this article: