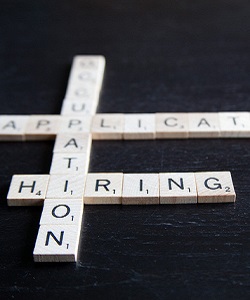 Have you ever had to create a resume for a new job but end up struggling to fill your employment gaps?
Filling employment gaps is considered to be one of the most difficult tasks for job seekers around the world.
They can feel the pressure of competition against those who have perfect employment history adorning their resumes.
Why is it essential to remove employment gaps in your resume? Employers perceive those gaps as an inconsistent employment record.
By working on your employment gaps, you're taking some productive measures to change that perception of prospective recruiters. Here are a few ways to do just that:
1. Volunteer
Take up unpaid jobs or volunteer work to cover the unemployment gap — might as well do the community some good.
Sometimes the experience you get from volunteer jobs can fetch you success later in your career. You may learn new skills or meet someone who will help you in your job search.
2. Part-Time/Temporary Jobs
Continuing your work as a temporary employee even if you do not get a permanent job is never a bad idea. It provides you with something to make your resume more appealing as well as help make ends meet until you find yourself permanent employment.
So don't take temporary or part-time job opportunities for granted.
3. Become A Writer
Becoming a writer can just be the right choice for you to cover your unemployed period if you do not feel like doing volunteer work or part-time jobs.
You may find a paid job as a writer if you have good writing skills. Not only will you get to earn some extra cash by utilizing your writing skills in your free period, but also you can use that work experience on your resume and impress potential employers with your skills.
4. Train or Learn New Skills
More training and education can also be the key to your success if you are going through an unemployed period due to tough competition in job market.
Instead of wasting the free time you have staying at home, you can use it to increase your knowledge and expertise in your field.
Not only does it help you create a perfect explanation for an unemployed period but also enables you to increase future job prospects.
5. Work On Contract
Remember that with growing competition in the job market, everybody hits a bump in the road once in a while. But one key to creating opportunities in the future is to continue working.
Remind yourself that it is okay if you are unable to get a permanent job instantly. You can always work on contract until you find the right job.
Contract jobs add to your experience as well as increase your expertise in your field and enable you to avoid empty time slots on your resume.
6. State Years Not Months
It can be a foolish thing to write each and every month on your resume while stating your employment record. Sometimes the elapsed time between two jobs can be up to seven or eight months.
This is where you can score with a smart move. You can easily cover up your free period on the resume without any trouble by stating the same year for two jobs without mentioning the lapse.
7. Use a Functional Format
List your skills and capabilities first by writing a functional resume instead of listing chronologically all the jobs you have done.
If you do not know how write a functional resume, you can search sample functional resumes online, but make sure that you avoid using any template without first making it your own.
8. An Explanation in Cover Letter
Do not try to squeeze your personal or professional reasons on your resume if you are unable to cover up your employment gaps. You can use the cover letter instead for this purpose.
Remember that employers are never interested in knowing your reasons for unemployment unless it was a professional and productive reason. Don't write your entire story in the cover letter — use only two to three lines to explain your reasons, and then hope for the best.
Regardless of any reason, it is best to stay honest and reflect that sincerity through your resume even if it includes employment gaps. Using the strategies above will hopefully cover your employment gaps and get you a lucrative job.
(Photo by Flazingo Photos / CC BY)