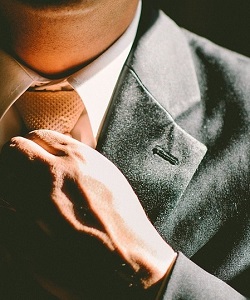 Depending on why you are choosing, or have chosen, to switch careers you may be facing a variety of emotions — but it's a safe bet that they will include both exhilaration and trepidation.
Finding your feet in a new field can take time.
That's why it's a good idea to lay the groundwork by taking at least one course that relates to the area you plan to work in, even if you're just moving within a certain field.
Not only will this help acquaint you with any legal and professional issues you need to be across, it will also inform you about practices and information that might, at the beginning, be unfamiliar.
It's important to choose a study program carefully and wisely. Online courses are very popular now, as they are flexible and can be fitted in around other commitments.
Use a good, comprehensive resource and make sure that you select a course that meets your needs and goals. Embarking on a period of study is also a great way to connect with others who will also be entering your chosen field, via online professional forums connected with the subject.
Once you've done the groundwork and got the qualifications you need, you'll be ready to apply for positions and, very soon, you'll be embarking on your first day.
However coursework can be tough, especially if it's been years since you've been in class. Here are some tips about how to prepare:
1. Hang in There
The first few days of embarking on a course, be it online or at a college, are going to be exhausting as you get your head around new material and routines. Expect this and don't be too hard on yourself.
2. Be Organized
If you have written coursework that needs to be completed, plan a regime to get it done on time. Don't leave it until the night before it needs to be handed in – both your work and your nerves will suffer. Remember, this is an investment in your future: Take it seriously.
3. Be Enthusiastic
No one likes a moaner and there's something infectious about enthusiasm. Seek out ways you can enhance your studies.
Perhaps you can volunteer for something connected to the career you have chosen? Some colleges and online courses will even help you partner with organizations that offer internships. Take advantage of this.
4. Get to Know Your New Field
Don't expect your coursework to give you all the information. Do your own research. Make a habit of scanning magazines and newspapers for news relating to the area you plan to work in.
Look at the mission statements of relevant companies. It also doesn't hurt to start looking at advertisements for the kind of jobs that you will be seeking before you actually finish your course.
That way you can be filling in any holes in your qualifications and experience before it reaches the I –need-to-find-a-job D-day.
5. Be Proactive
Make notes of things you don't understand and follow them up, either with your tutor or by doing further research yourself. You might be surprised at how quickly you begin to see issues and potential problems in your new chosen field of work.
These are important to analyze, as they may help you come up with solutions when you find a job. Be careful, though, to frame criticism in a positive and non-judgmental way, bearing in mind that many companies have ingrained issues that have built up over time and may be more complex than they first appear.
6. Work on Relationships
Seek out supporters and mentors. It's likely that over the first few weeks of taking a course, even an online one, you will find a tutor you click with.
Do a bit of research on them, and don't be afraid to shoot them an email to see if they'd have time to share some tips or advice.
7. Be Kind to Yourself
You are going to find the initial stages of transitioning to a new career challenging and exhausting, give yourself a break and don't be too hard on yourself. Plan some treats and well-deserved relaxation time and try to keep things in perspective. You will succeed in the end.