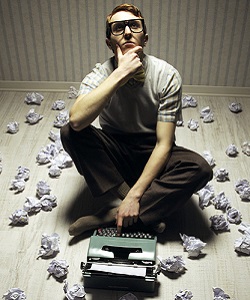 Whether you're writing your midterm paper or finishing a deadline on an article for a client, writing can be a difficult job. Writer's block can be a real problem.
Creativity doesn't always flow when it should.
Plenty of writers sit down with every good intention, only to find themselves an hour later having accomplished nothing.
Well, nothing aside from trolling around online, playing games or suddenly feeling the need to reorganize their entire office.
Although writing can be a daunting task, these seven tips will help you get your creative juices flowing and get you on track to producing better writing without sweating the deadline. Click Here to Read Article …