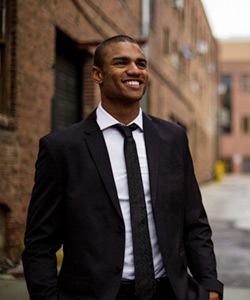 Getting a higher credential in practically any field of work is almost always a good thing. Getting a certification creates a level of trust between you and other people. From an employer's perspective, the fact that you have some type of credential from a reputable organization means that you can be trusted and makes you more likely to get hired. From a client's side of things, seeing that you have a degree or certification by your name can give them assurance that you have a certain level of competence, knowledge-base and can get the job done. While it might be a bit of an investment upfront in both time and money, the right certification can make a world of difference over the life of your career. Below is a list of some credentials for a variety of careers that can help you succeed.
1. CPA License
If you are an accountant or perhaps thinking about becoming one eventually, a CPA license is a great way to accelerate your career. Getting your CPA license means that you have obtained the profession's highest standard of competence. While passing the CPA exam might seem daunting, it is definitely possible with the proper CPA study materials and is well worth the effort.
By getting the skills needed to beat the CPA exam, you create a level of trust with your employers and customers. Because you have met the requirement of an objective process, those around you know they can trust you as well. If you are in accounting, or perhaps looking to join that career field, getting your CPA license is something you should certainly consider.
2. Lawyer Specialty Certifications
If you are currently a lawyer, or you are looking to become one, thinking about getting certified in a specialty may be the way to go. This is a great option for lawyers who like practicing law but want to focus in on one specific area due to interest or financial reasons. According to this article from NELF, the requirements for a certificate of specialization can be a bit stringent, but it may be well worth it for your career.
3. BBA or MBA
If you are in business, specifically business administration, then getting a BBA or getting your MBA could be a great option for you. While not absolutely necessary, getting a degree in business administration, whether a bachelors or masters, can greatly help you by increasing your knowledge on the subject and also increase your chances of getting hired. Having a degree in the subject can also help produce trust in your clients. While getting a degree is an investment in time, money and energy, it can help get you a higher salary in your field, which in the long run of your career can more than pay back the investment you have made. If you are in the business administration field, getting a degree in the area is certainly something you should consider.
4. Medical Certifications
If you are looking to start work in health care and the medical field, getting certified in different areas can be a great way to enhance and advance your career. According to this article, there are many career paths available for someone who wants to work in healthcare without necessarily needing a degree in the field. Careers such as CNAs, EMTs and Medical Assistants are all ones that typically require some type of certification. Getting certified in these areas, or getting higher levels of certification within the fields themselves, can often lead to a pay increase and more opportunities.
In the end, many times getting a certification or credential is about creating trust and ensuring a level of competence in your work. By completing the training and earning a diploma or certification, you are setting yourself up for success in your career. While they can at times be quite an investment, the right certification will almost always pay off in the end and can help take you to the next level.