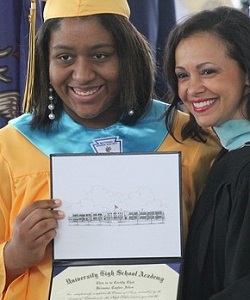 If you are like most students, you probably have to earn at least some money to keep up with living expenses.
You may even need to earn wages to offset some of the costs of your tuition and other educational expenses.
This means getting, at the very least, a part-time job.
Some students are able to balance work and school with no issues.
However, these students often do not have challenging class schedules, nor do they have particularly challenging jobs.
If you are in rigorous classes, if you work many hours per week, or if you have a job that is mentally or physically taxing, balancing work and studying becomes a big task to overcome. Don't be discouraged. Many people have made it through college while also working.
Maybe you can apply a few of these 9 tips that are designed to help you balance work and study. If you are able to, you will find that you are a much happier student and a much happier worker. Most importantly, you may be able to use your current job to help propel yourself toward better things.
1. Be Fully Engaged
It doesn't matter that you are working only part time. Any job you have while you are in school is going to be the first and possibly only job employers will see on your resume after you have graduated. Make the most of it, and contribute all that you can while you are on the job.
2. Talk to Your Adviser
If you read through your school's yearly catalog, you will find a lot of advice on which types of classes students should take, how many hours they should attend school each week and when they should schedule their classes.
Unfortunately, these guidelines don't usually take into consideration a student's need to work. Talk to your adviser about your work schedule and they can help you find classes during times that do not interfere with work.
3. Don't Pressure Yourself
It is much better to take an extra semester to graduate than it is to crash and burn out because you have tried to enroll in 21 hours of school while working part time. After all, you don't want to find yourself in a bad position with your employer and your school.
4. Consider Working in the Summer
If you work in the summer, you may be able to take on a full-time schedule. This may give you a bit of a cash surplus to go toward your expenses. It can also give you the chance to get noticed by your employer.
5. Look for Work-Study Opportunities
There are a few benefits to doing this. The first is that you get paid work experience working with other students and instructors who have already accomplished many of the goals that you have set out for yourself. The second is that you will be able to closely coordinate your work and school hours.
6. Work at a Student-Friendly Business
One of the great things about living and working in a college town is that many of the businesses are understanding when it comes to the lifestyles and busy schedules of college students.
If you are looking for a job, ask other students which businesses are known for hiring college students. This will help you find an employer who understands if, for example, you need time off when final exams roll around.
7. Consider a Limited Schedule
This is especially true if you are a new freshman. In fact, it used to be the policy of many universities that freshmen could not work or even drive cars. That seems draconian now, but the policy of working limited hours seems to be a reasonable piece of advice.
After all, you can always ask for more hours to be added to your schedule. However, if you ask that our hours be reduced, you may risk seeming as though you are not capable of dealing with a rigorous schedule.
8. Get Plenty of Rest
Balancing school, work and life can be exhausting. In order to be successful at all three, you must get an adequate amount of rest. This may mean sacrificing your social life at times.
9. Be Proactive
If you have work demands that might interfere with school, or you have school demands that might interfere with work, let your instructors and employer know. They are more likely to be willing to work with you if they are made aware as early as possible. Both will also note your planning and forward thinking.
—
Working while in college can be difficult, but it's not impossible. You can succeed at both and set yourself up for a better career if you follow the tips above.
(Photo by Shantelle McLin / CC BY)