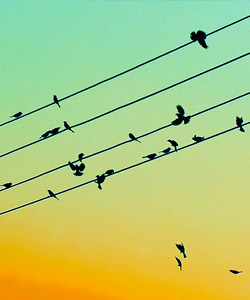 The top management has just assigned a very important project to your department. You eagerly gather your team and show them what the management wants. Your teammates share their opinions, brainstorm on ideas, laugh a little, and tell stories on their personal lives.
After two hours, you adjourn the meeting, anticipating what the team can and will do on this project. A week later, you ask your staff for updates and no one gives a good enough answer. You ask yourself, "Where are the accomplishments?"
It's a common dilemma of managers. Many hours are spent on team meetings only to realize that nobody is clear on what they must do and nothing is accomplished.
But there are ways to make sure that a team meeting is productive, effective and efficient.
7 Ways for an Effective Team Meeting
1. Make an Agenda
During a team meeting, begin by stating the agenda. An agenda is an outline of all the points or topics that need to be discussed in the given amount of time. Agenda can be plain solicitation of ideas to resolution of conflicts to presentation of updates to brainstorming.
Managers should keep in mind what the agenda is to ensure efficient use of time. Discussions that don't fall under the agreed agenda should be parked for another meeting or maybe, just a one-on-one huddle with the employees. At the end of the meeting, the team should be able to address the complete agenda.
2. Be Time Sensitive
Some managers use meetings to grandstand or show off. Remember that time spent on meetings is limited and time is better spent on implementing projects.
Managers must have a sense of time. This means, starting and adjourning the meeting on time. As convenor and facilitator, managers should also make sure that discussions do not veer away. When the staff starts to talk on topics that shouldn't be covered, the manager must step in and redirect the discussion.
3. Assign Someone to Take Notes
A common mistake committed during meetings is that no one takes note of the discussions and agreements. When this happens, no one remembers what he or she is supposed to do and nothing is accomplished.
A manager must assign someone from the team to take minutes of the meeting and these should be sent to all members to remind them of their tasks and responsibilities.
4. Listen to the Team
A team meeting is a time to hear the thoughts and insights of the individual members. Managers should never hog the limelight and do a monologue. To have effective meetings, managers should encourage their team members to speak up their thoughts.
5. Assign Tasks and Responsibilities
Meetings are nothing if members don't know their tasks and responsibilities. Before a manager closes a meeting, he must assign all the tasks required for the project and each member should have a role to play. Every member must have a clear understanding of what he or she must do.
A timeline should also be discussed during the meeting so that everyone knows the time they have to work on the projects.
Managers should conduct periodic checks with his staff to see where the project is and how it is progressing. This ensures that the team stays on track and if there are delays, these can be addressed immediately.
6. Solicit Feedback
Feedback is important in any team and managers must regularly get feedback not only with the status of the projects but also in how meetings are conducted.
Many managers make the mistake of assuming that the way they conduct team meetings is effective but it never hurts to ask his staff if they perceive it the same way.
7. Determine Frequency of Meeting
It may be an overkill to have daily meetings for just one project. Managers must make efficient use of their time and make sure that their team spends more time working on projects.
Managers don't need to organize team meetings to get updates from their team. Sometimes, a one-on-one interaction or email updates can be enough. Reserve meetings to discuss bigger issues.
Team meetings are critical in the implementation of projects but without proper management, it can also be detrimental. Proper use of time, effective facilitation and a clear vision will guarantee that team meetings and project implementation are successful.
How do you effectively manage a team meeting?
—
Photo by Linh Ngan

Popular search terms for this article:
team meeting, team meetings, team meeting agenda, effective team meetings, team meeting ideas, staff meeting ideas, staff meeting agenda, staff meeting, staff meeting topics, staff meeting agenda ideas