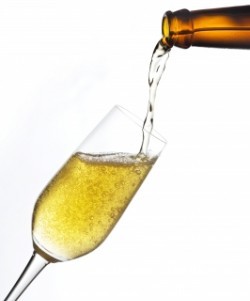 Office happy hours are nothing new and are still a discussion up for debate. To attend or not to attend, that is the question.
Attending company happy hours have many benefits, as long as you follow the rules. Here are a few do's and don'ts to remember before you head out of work early:
Do go
As much as you want to talk yourself out of going, it's important you go and make an appearance. Not only does it show your fellow coworkers that you are a team player and interested in the social aspect of working with them but it's a great networking opportunity for you. There are plenty of other companies having happy hours and most likely at the same place you are.
Don't drink too much
Pace yourself when it comes to drinking. Be sure to snack on some food while you sip cocktails. Stay away from strong liquors and opt to drink a beer instead. A good rule of thumb to follow is to enjoy a glass of water with each cocktail you consume. Be smart and pace yourself and call a cab if you need one.
Do mix and mingle
Have fun chatting with your coworkers and getting to know them on a new level but also don't be afraid to mix and mingle with others outside of your company. This is a great way to meet new people and network. Bring some extra business cards and pass them out to new people.
Don't gossip
It's easy to fall into a comfortable conversation with coworkers outside of work, especially after a few cocktails. Be careful not to gossip. While others may gossip, try changing the subject and whatever you do, never mention someone's name especially in a negative connotation. Gossiping is a quick way to earn enemies as well as risk your job reputation. Keep your mouth sealed.
Do leave early
Leaving the party early can be a good thing, it can prevent over drinking and possible tiredness the next day at work. Stay long enough to chat with everyone and grab one or two drinks. Keep in mind if you leave too early that could also be bad, you want to stay long enough to make an impression and then leave.
—
So the next time you get the invite to the company's next happy hour remember these few things. These will help you make a great appearance, have fun and network. Enjoy it and remember to call for a safe ride home!
How was your last happy hour session? Share your tips with us below!
Photo by FreeDigitalPhotos.net.
Popular search terms for this article:
Powered by Article Dashboard things to do when your board, Powered by Article Dashboard position, Powered by Article Dashboard how do stock options work, Powered by Article Dashboard discipline, Powered by Article Dashboard head in, Powered by Article Dashboard kind of job, Powered by Article Dashboard back to school movie