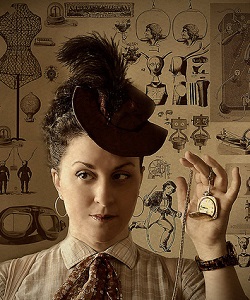 What differentiates a smart entrepreneur from a mediocre one? Time management. A successful businessman is one who knows how to utilize his time in the right manner.
Sadly, many entrepreneurs fail to cope with this major factor in their life simply because they are either not good at it or are too busy to think about it.
Ultimately, they suffer losses, valuable contacts and above all the much-needed balance in their life that can seriously affect their performance.
But with effective time-management skills, they can turn the situation in their favor.
Time management is all about utilizing the resource of time in a way that can maximize the productivity of an individual with minimum efforts. With workable strategies and planning, an entrepreneur can best manage his time to make the most out of his business.
So if you are a struggling businessman trying to set your feet in a market, you must implement the following time management skills to ensure success and prosperity:
1. Make a List of Your Daily Tasks
The best way to make the most out of your time is by setting concrete and specific goals. A successful businessman keeps track of every task that he must accomplish within a certain period of time.
So you should make a thorough plan of every task you need to accomplish before a certain time. It will take only 5-10 minutes to make a to-do list of tasks for your whole day.
This will also help you complete your day-to-day objectives, which will ultimately result in the completion of a bigger goal. Breaking larger goals into smaller activities makes the whole task more manageable and allows you to achieve your goals in a time-efficient manner.
2. Focus On a Single Task at a Time
Doing several tasks or activities together greatly affects your performance at work. Rather center your attention on one thing to capitalize on your performance and maximize the results.
Our brain is capable of doing only one task at a time with proficiency. So, keep your focus only on a single task until it is finished before you do the next thing.
3. Prioritize Your Tasks
Give preference to the tasks that involve larger goals over the things that are less important. Also, pay attention to the difference between long-term and short-term goals.
Use the triage method, putting tasks into categories that require immediate attention, other that can wait until later in the day and still others that can be done later in the week. This will enable you to discern what must be done without further delay.
4. Document Important Tasks
Plan your tasks that have serious implications for your business. By writing a tangible plan, you will be more prepared to execute an important task, reducing chances of any potential failures.
With a comprehensive line of action, you will know exactly what to do next even if you are lost or distracted in the middle. You can even devise a reserve plan if one course of action fails.
This will avoid panic or disorder due to any unforeseen actions or events, saving your valuable time and resources.
5. Capitalize on the Human Resource
Utilize your human capital. According to a recent survey, an employee uses an average of 60 percent of their day while the other 40 percent is either lost or procrastinated.
By implementing a workable strategy and setting specific goals, you can get 20 to 30 percent more work input from workers. This will dramatically increase the productivity of your company.
Define clear responsibilities and set specific goals for every employee in your workplace. Track performances of workers in your office and offer them incentive-based compensation to make the most of their time in the office.
6. Make Your Workplace Functional
Declutter your work space. Remove unnecessary stuff. Organize it in such a way that it is more functional than opulent.
To make your employees more time-efficient and productive, you need to provide them with the necessary items rather than clutter. The more you fill your office with useless stuff, the more difficult it becomes for the employees to operate.
So keep your workplace simple, clean and functional in order to make your workers more effective at work.
7. Maintain a Work-Life Balance
Last but not least, if you want to manage your time like a true businessman, make work-life balance a priority. Make sure that your health, family and work are in the proper order.
Live a healthy life, and spend time with your family and friends. A healthy life — physically, mentally and spiritually — gives you a sense of fulfillment and the much-needed focus. Carve out time for these things to ensure that your life is balanced instead of making it problematic and complicated.
—
Time can be an elusive thing, but if you follow these tips, you can manage time, making you more productive and happier as well. How do you manage your time?