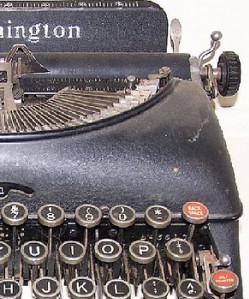 Even in this world of Twitter, email, and Facebook updates, you'd be remiss to think that the standard rules for composing a business letter have gone the way of the carrier pigeon.
A properly formatted business letter not only shows off your level of professionalism, it also shows character, tact, and maturity. Sure, anyone can send anyone an email…but when you need a more formal way to communicate, like when you're applying for a job, writing to a customer, or seeking funding for a project, a business letter is the way to go.
It's been years (15 to be exact) since I took business typing at Orono High School. To this day I still think that what I learned in that class has helped me in college, grad school, and in my professional life. Not only do I type at lightening speeds (not to brag) but I know how to format any business letter or resume.
There are several formats for a business letter, but they generally fall into two categories: block and indented. The difference? The block format has no indentations and the indented format does. Simple, really.
Click Here to Read Article …
Popular search terms for this article:
proper way to write a letter, proper way to address a letter, correct way to write a letter, proper way to write a business letter, correct way to address a letter, Proper Business Letter Format, how to properly address a letter, proper way to address a business letter, proper letter, correct way to write a business letter