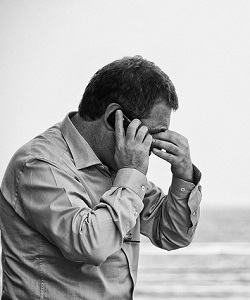 Worry is a very bad habit that keeps us trapped in anticipation, fearing that bad things may happen and expecting the worst.
It is more than an aggravating tendency, it is a waste of good energy that could be put into more productive pursuits.
The great American philanthropist Dale Carnegie pointed out that worrying was a time-wasting exercise. He asked people to consider the following questions.
"Do you remember the things you were worrying about a year ago? How did they work out? Didn't you waste a lot of fruitless energy on account of most of them? Didn't most of them turn out all right after all?" Click Here to Read Article …