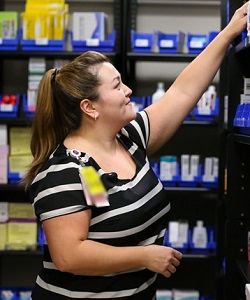 If you're seeking a challenging, fast-paced career in a field that's expected to grow by 20 percent from 2012-2022, then it may be a good idea to look into pharmacy technician training programs.
When you consider that the average lifespan is increasing all over the world, and better medication is playing a big part, the need for well-trained technicians should only increase.
Pharmacy technicians enjoy great variety in their day-to-day work life by serving customers, communicating with physicians' offices, performing several administrative tasks and working hands-on with all sorts of medicine.
In this article we'll look into the important factors to consider when deciding on the pharmacy technician training program for you. Click Here to Read Article …