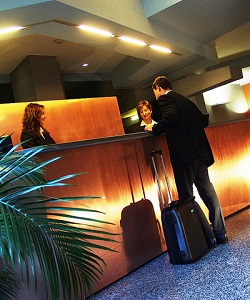 The biggest pro of being your own boss is just that — not being a cog in the machine.
Just about the only time this is a con is when travel comes up.
That machine often pays your travel expenses when you're on a short overnight trip.
You're going to have to go it on your own as a freelancer, but there are ways to save money and make it as painless as possible.
After all, when you decided to strike out on your own, one of the things you signed on for was the satisfaction of finding creative ways to make things work for you. Here are some very creative ways to work the hotel system and keep the Benjamins in your pocket. Click Here to Read Article …