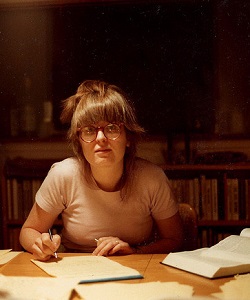 When most humanities majors eventually make the decision to take the LSAT and go to law school, they imagine a career path that will be easy to travel.
After three short years of schooling — and after more than 16 years, what's an additional three? — they will graduate with shiny degrees as fully fledged lawyers.
They'll be primed and ready for firms to snatch them up and start paying them exorbitantly for fulfilling and worthwhile work.
Unfortunately, the field of law isn't quite what it used to be. Currently, there are more students in law school than there are working lawyers, and law firms still aren't hiring as voraciously as they did before the Great Recession.
Still, there is no need for hungry humanities students to abandon their law-related dreams; instead, they should reconsider their plans for law school and beyond.
Specialize
It is the best kept secret of law schools everywhere: While the Juris Doctorate (J.D.) is required to practice law, it is by no means the only degree a lawyer can earn. In fact, just as specializations help medical doctors find more patients, concentration on a particular sphere of law will provide more opportunities after graduation day.
There are various elective courses students can undergo during law school that will provide them with certifications in a distinct field of law. If your curiosity is guiding you toward a certain theme of law study, consider specializing in any of these subjects so you can devote your career toward a legal interest you enjoy.
Patent law. Perhaps the most divergent of all legal specialties, patent law requires that attorneys have a bachelor's degree in science and pass a unique set of examinations to practice in the field.
Environmental law. This field is growing in importance, and many eco-conscious individuals are seeking out this specialization to do some good with their law degrees.
Criminal law. The wealth of television shows and movies centering on thrilling legal stories has increased interest in this sphere of law, though life does not resemble art.
Admiralty law. Students with a fascination with the sea may choose to study in this field, which centers on the legalities of shipping and navigation.
Seek Additional Graduate Degrees
Just as in other businesses, the more letters you can boast after your name on your resume, the more attractive you look to law firms.
This is especially true if you accumulate advanced degrees or certifications within the law field. The J.D. is technically a doctoral degree, but that does not prevent you from returning to school to earn masters degrees and other doctorates.
In particular, the Master of Laws (LLM) degree is much appreciated throughout the industry. This advanced certification demonstrates an applicant's devotion to legal studies.
Additionally, an LLM provides an attorney with even more specific instruction into a distinct field of law. For example, students who study taxation law at the master's level will gain further insight into the intricacies of that dense legal discipline.
Use Your Law Degree for Non-Legal Positions
If your heart is not totally set on working in the legal field — or if you want a job to tide you over while you continue searching for the firm of your dreams — gain courage from the fact that millions of law degree-owning individuals around the world take home a paycheck every week in careers unrelated to the law.
The following jobs will apply to most of the skills you gained during your tenure at law school, but they don't require an ounce of legal knowledge.
Chief operating officer (COO). Operations, unlike finance or executive, has its fingers in all of the company's pies, so to speak. This somewhat new member of the C-suite oversees all departments' procedures and systems to ensure the company has the correct controls in place to grow. A law student can use his or her leadership qualities and organization and counseling experience to excel as a COO.
Content writer. Those who have yet to head to law school might not realize it, but lawyers write — a lot. Briefs, memos and other legal documents take up the majority of a lawyer's time and energy. Thus, those looking to apply their writing skill can become a company (or companies') content writer, who is in charge of creating all types of content — blogs, articles, presentations and other marketing material — to aid the company's growth.
Corporate trainer. Companies are always looking for ways to improve their current employees, and many choose to bring in a corporate trainer to teach their workers new talents and information. Corporate trainers instruct new and old employees in certain systems or skill sets. Though law is naturally an adversarial profession, many attorneys seek to promote cooperation and collaboration, which is why this job is so popular among once-lawyers.
There is no need for students to abandon their law-school dreams; instead, they should reconsider their plans for a law degree and beyond.
(Photo by John Althouse Cohen / CC BY)