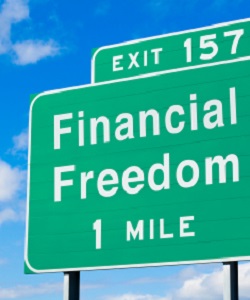 Financial independence is the dream many individuals aspire to reach.
The idea of being able to earn your own income is a worthwhile thing to pursue, and luckily if you're an entrepreneur, you're already a step ahead of the rest of the world.
On the other hand, just because you're bringing in your own source of income at the moment doesn't mean the situation is set in stone.
Whether you're an aspiring entrepreneur currently working for someone else, or an established business owner, here are a few steps you can take to protect and preserve your financial autonomy.
Insure Your Income
Nothing can disrupt your plan to remain financially independent like losing your ability to earn a living for yourself. It's important to protect yourself from sudden disabilities or severe illnesses that could prevent you from working.
You take the time and effort to insure your life, car, home and health, so it makes sense that insuring your income should be included in that list.
Income protection insurance or, if you're already operating your own company, business expenses insurance, guarantees that you can remain financially independent even if you're physically unable to work.
If you're currently working part time for someone else and running your own operation on the side, research income protection and speak with a specialist to help you decide which option is best for you.
Know Your Competition
One of the biggest business rules of all time is also one that many small business owners fail to keep up on. Knowing your competition is vital to being able to continually offer services that your clients want.
It's important to always be one step ahead of the game, so don't wait until you stumble across what your competitors are doing, but actively keep up with what they're doing on their website and social media outlets.
By knowing what you're up against, you'll have no problem thinking of ways to stand out and offer something unique.
Avoid Being Tied Down By Location
When it comes to running your own business, always be on the lookout for ways to make your services mobile.
Being tied down to a physical location corners your ability to branch out; the economy ebbs and flows, and certain geographical locations are better for running a company than others.
Sometimes all it takes to heal a suffering business is marketing to a region where your services are in higher demand.
By having the option to hop anywhere the market is flourishing, you'll help secure your ability to earn your own income.
Have a Backup Plan
Always go through life with an optimistic demeanour, but at the same time, have a plan for if things fall down. If you want to continue to bring in an independent source of income, it's vital to have a backup business plan.
You've started a company once before, so you could easily do it again if it came down to it. The trick is to have the resources ready to do so before it becomes a necessity.
That and by having a setup of what you'd offer along with a list of connections you could network with, you'd be off to a much smoother start than having not prepared at all.
Running a company is a great way to become financially independent, and in order to make that feeling of freedom a long-lasting reality, it's necessary that you take any steps you can to look out for the future.
By insuring your income, knowing your competition, creating a mobile business plan and having alternative business options, you have a great chance of living a life full of financial security, freedom and independence.
(Photo Credit: TaxCredits.net)