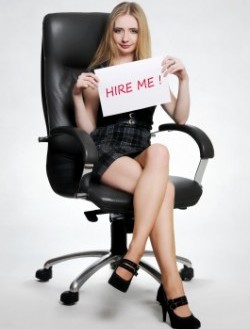 What if, as hiring managers, we could investigate potential candidates in a way that was actually predictive of their subsequent performance? What if we could objectively assess how strong of a fit they are to the duties of the job? If you're nodding you're head, listen up – because the truth is that we can do this now.
Advances in industrial/organizational psychology, coupled with technology developments have spawned incredible tool of behavior profiling that lets us minimize the subjective influence on hiring and, consequently, delivers results that actually drive business. "How is this so?" you ask.
A lot of it comes down to behavioral profiling, or more precisely, competency profiling. Everyone knows that each of the millions of jobs out there demand different skills and traits in order for success to be achieved. However, recruiters have failed for decades to maximize the leverage gained by incorporating job-relevant competencies into candidate assessments. Not anymore.
Now, cutting-edge automated candidate assessments capitalize on the competencies critical to any one position. In order to do so, the firms behind the software perform a thorough investigation of incumbent data, identifying those skills and traits that are essential to successful performance.
After rigorous testing, they are able to capture the necessary levels of each specific competency for the position. Subsequently, they develop candidate questions that appropriately measure such competencies and then rate the candidate's competency levels on a basic numerical scale.
While this all sounds very scientific in nature, and it actually is, the important detail is that the resulting software is immensely helpful to recruiters for primarily two reasons.
First, it allows recruiters to quickly weed out the least qualified candidates early on in the process in a completely job-relevant way.
Second, such assessments identify high potential talent, or those who will drive business results with their performance. Together, these two components allow recruiters to spend less time subjectively wading through applications and more time thoroughly screening only the high potential candidates.
In effect, the assessments that leverage these competency profiles allow recruiters to manage the quantity of applicants while also maintaining a focus on quality.  In a time when applicant pools are huge, this is especially lucrative.
With such effective tools at our disposal, it is both costly and fruitless to continue employing the outdated processes we've relied on in years gone by.  Competency profiles are a critical part of assessing candidates objectively and are the best available way to determine job fit.
Have you given behavior profiling a shot? Let us know your thoughts in the comments!
Photo by FreeDigitalPhotos.net.
Popular search terms for this article:
Powered by Article Dashboard general greene, Powered by Article Dashboard list of best movies, Powered by Article Dashboard american general life, Powered by Article Dashboard psychology degree jobs, Powered by Article Dashboard nature power, Powered by Article Dashboard reality