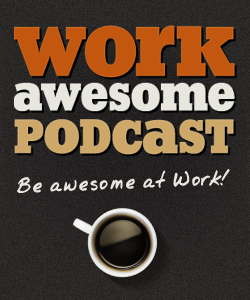 This week's episode of the Work Awesome podcast features Adam King. Adam is a highly-respected online writer, as evidenced by his inclusion in the Read & Trust network, and last month he sparked a bit of a renewed interest for many in the power of paper-based productivity with his piece entitled "The Daily Rind".
Show Notes
Adam King offers insight on why he has jumped back into using paper, and why he's never totally left the digital realm of productivity behind, either.
He discusses a passion of his and his latest venture, Ethical Coffee.
Where (and why) he got started with his "online life".
. . . and he offers his preferences when it comes to workspaces, whether music plays into his work environment, and the usual questions guests are asked to wrap up the podcast.
If you enjoy the podcast, please let us know. Leave us a rating and review in iTunes; it's the best way to help people find us. For those who've been listening and have already left a rating and review — thank you!
We're always looking for feedback so don't hesitate to leave a comment on the episode post itself so that we can do what we can to make the podcast more awesome!
[powerpress url="http://workawesome.podbean.com/mf/web/j52kfm/Episode22_AdamKing.mp3″]
Subscribe to the podcast
Play in podcast in new window
Popular search terms for this article: