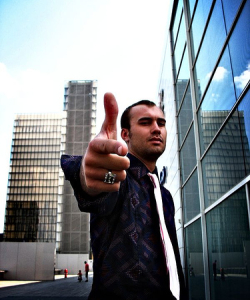 Is it time to reap more financial rewards for all that hard work you've been putting in? At some point in your career, you will be asking for a raise (a promotion or a better benefits package). That time could be now.
You may be sure that you deserve that perfect raise, but how do you approach your employer? What do you say, and how do you say it?
The ground rules for asking for a raise are basically the same as those for negotiating any deal. Here are some tried-and-true tips:
Start with no.
Never begin by tell your employer what you want. Instead, start by inviting him to say no. Tell him that you are comfortable with a no answer and you want him to be comfortable to say no. This puts him at ease and shows him you're not needy.
Identify any problems standing in your way.
Has the company just laid off employees? Is there new management in the wings? Before you go into the meeting, have a clear idea of what might keep your boss from giving you a raise. State each problem clearly and ask your boss how these problems might be solved.
Do your critical research.
How do companies decide what to pay? They hire consulting firms and look at pay surveys or they compare notes within the industry. Research what people in your position are paid by using the web and other resources to dig out the normal pay range. The more information you have, the better you will be prepared.
Control your emotions.

Before and during your meeting, turn your mind into a blank slate. Have no expectations or fears. Above all, overcome all neediness, the number-one deal-killer. If you start to feel any kind of emotions during the negotiation, drop a pen or take a drink of water briefly until you regain emotional neutrality.
Use the "Columbo Effect."

Let your employer feel "more okay" than you. This is called the "Columbo Effect." Do not dress to impress, name drop, or get on a grandstand. Let him be completely at ease with you, and perhaps even feel a bit superior.
Let him do most of the talking.
Talk as little as possible. Ask questions instead so you can find out your employer's position, issues, concerns, needs, and objectives. Take notes.
Get him spilling the beans.
Begin your questions with an interrogative — who, what, when, where, how, or why — because these invite exposition rather than one-word answers.
Forget about the end result.

Do not think about, hope for, or plan for getting the raise. Focus instead on what you can control: your behavior and activity during the negotiation.
Have a valid M&P.

A valid mission and purpose is one that's set in your employers' world, business, needs, requirements, hopes, fears, and plans.
An example of a good M&P might be: "I want to be a uniquely valuable asset to the company, add more value to my department through extra skill development, expand our customer base through a new initiative I'd like to try, and work on new ways to benefit the company."
Notice that your M&P wasn't "to make more money." Because every decision you make along the way in your discussion with your boss has to fulfill your M&P, stating it this way will handle any contingency that comes up during the negotiation, and will not fail to lead to a good outcome for you.
Develop your employer's vision.

There is a clear and only one reason your employer will pay you what you request: Doing so will benefit him and the company. Once you are in the negotiation you must help him develop a vision of you that allows him to see what you can do for the company. You do this by spending all of your time in his world understanding the challenges he anticipates, the problems he sees, and the solutions he requires.
Present yourself as the solution.

Pay close attention to the challenges and responsibilities he points out to you and be sure to present different experiences of your handling them in your career. The key is to tie your abilities and your experiences to the solution of his vision. Don't be afraid to give specific examples of challenges you faced and the solutions you provided. Special assignments that fit the employer's vision should be explained and discussed. The more examples you can provide, the better.
Never threaten.
Never appear to threaten or posture with another offer or a take-it-or-leave-it stance. Continue to negotiate with no neediness. Use that calm slow voice. State problems clearly and don't be afraid to ask for what you want to solve those problems. The more effective you appear at discussing the problem as you see it, the better. Just ask in a want mode, not the need mode.
Do not try to be friends.

Your employer does not have to be your friend. You are not seeking friendship; you are seeking an agreement. What you want is respect and a fair agreement that accomplishes your mission and purpose.
Staying calm, being well informed, showing genuine curiosity and interest in the company's challenges and salient issues, and not being needy are all qualities that any employer wants to see. You are a motivated, talented employee who has the company's best interests in mind. If you can deliver these messages in the meeting, any employer would want to hold on to you and reward you with a raise.
How would you go about asking for a raise? We'd love to hear from you!
Photo by WillVision Photography.
Popular search terms for this article:
how to go about getting a raise, what do you say when asking for a raise