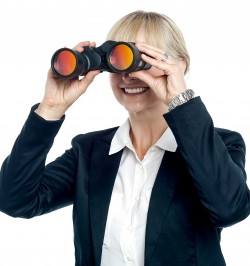 Sent out multiple resumes without avail? How about reciting your elevator speech so much you could say in your sleep? And what about stalking a company career page until the position is unfortunately filled?
We've all been there. Thankfully, there are ways to deal with these issues — it just starts with being informed about the job search today.
This infographic, compiled by Interview Success Formula, a program that helps job seekers to deliver powerful interview answers, illustrates how job seekers can navigate through the job search today and how to do well in the process. Some takeaways to note include:
There were 3.6 million job openings at the end of 2012
The average length of an interview is approximately 40 minutes
A candidate may wait anywhere between 24 hours and two weeks after the interview for the verdict
56 percent of employers reported that a candidate rejected their job offer in 2012
Check out the full infographic below and let us know your thoughts in the comments!

What are some of the ways to succeed in job search?
Image by freedigitalphotos.net.
Popular search terms for this article:
Powered by Article Dashboard printing companies, Powered by Article Dashboard first person, Powered by Article Dashboard issues, Powered by Article Dashboard legal advice questions answered