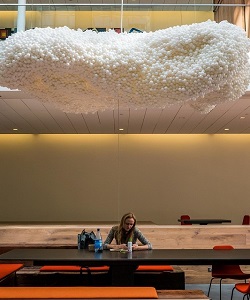 On the hunt for higher productivity levels, some businesses resort to superficial incentive schemes, enforced overtime and an oppressive approach to team management.
These extreme measures can do more harm than good in the long run — especially when the secret to eternal motivation is right in front of you: Make your office a place your employees love to be.
When it comes to work, happiness and productivity are inextricably linked.
Make the office environment your ultimate motivation tool. Click Here to Read Article …