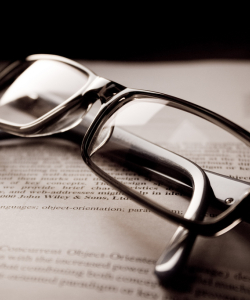 Do you know what the First Law of Freelancing is? "It's all right to have a 9-5 job and slack at the workplace. But if you freelance from home, you can't afford to."
Needless to say, if you're a freelancer, you must adhere to the First Law. Freelance writers must monitor themselves all the time and stay disciplined as they enjoy working on their own terms. But how?
Following are some ways you can combine freelancing with discipline.
10 Ways to Freelance with Discipline
1. Sleeping Habits
If you are a morning person and get the flow going in the morning, it's important that you sleep early. Similarly, if you are an afternoon or late evening person to get your mojo working, you can afford to sleep late and wake up late. Whatever works!
2. Perseverance
When the going gets tough, the tough don't go to sleep. By this, we mean the shortage of freelance work. In an ideal world, there should be enough work for everybody. But it's never the case. And again, it's all about timing and knowing the market, which means, you have to keep exploring different markets until you find what is right for you. It took me almost a year to get some semblance of income from freelancing. The upshot? Keep at it and you will succeed sooner or later.
3. Writer's Block
Sometimes, you just don't feel like working.You would rather be watching TV, reading a book or going outdoors. But there are deadlines to meet and someone's got to meet them. Since you are on your own, it's got to be you.
So how do you beat the block? To begin with, by writing about the absence of your muse. When it happens again, you can have "conversations with god". Open up a word document and ask your questions on writing and then, answer them on behalf of god. It works. Just try it. By the end of this exercise, you would have got into the writing groove and ready to take the writing plunge.
4. Versatility

You have to be game to do any kind of writing, be it technology, health, business, parenting, economics, and what have you.
The moral? You have to say 'yes' to every writing assignment that comes your way if you want to find your nichethink. This includes writing for magazines, newspapers, greeting card companies, advertising and PR agencies, websites and posters. Not to mention, t-shirt slogan writing, resumes, ebooks, ezines and even ghostwriting.
5. Complacency
It's very easy to get lazy once you start freelancing. And now, with the internet, it gets easier to copy ideas and even copy-paste key phrases and paragraphs. But the moment, the editor runs a Copyscape on your writing, you will be found out.
Therefore, it's always best to stick to original writing.
6. Syndication

There was a time when one could send the same writing to different publications and they would accept them. Today, most publishing houses prefer exclusive content. And those who accept reprints pay a lot less and are a rarity.
But this should not give you the license to con the editors by sending the same piece to different publications in different markets. Remember, sooner or later, you could be found out. However, you can always rewrite and re-orient your piece to suit different publications. The lack of syndication will only make you work harder. Be up to it.
7. Portfolio

To showcase your writing to prospective clients, it's important to assemble the best of your work online. It's easier for them to view it. Therefore, it's important to be professional about it and create a website to showcase the same. One page that links your key articles to the newspaper/magazine websites and another page that has a brief profile on you should do the deed.
8. Blogging

For freelance writers, it's important to write all the time, even if they don't have anything to do. This will keep them in the writing groove. It's like a vaccine shot that keeps the antibodies ready to counter any new virus. If your writing ammunition is sharpened every day, your mind is ever ready to take on any writing assignment and do it well within the deadline. Therefore, cultivate a blog and ramble along. Who knows, if your blog attracts a good readership of its own, you could make money through it too.
9. Reading

If you want to be a good writer, it's important to keep reading. The more you read, the more you will get into the groove of a writer. And the more you will think like one. Therefore, it's important to surround yourself with exceptional writers and thinkers. To begin with, you could visit aldaily.com. It's the best compendium of all news that's hot in cyberspace.
10. Boredom

Like any job, freelancing can get boring after a point. But there's a cure for that. As you write one assignment, and suddenly feel like stopping it and starting another, just go ahead and do it. Similarly, you are reading one book and feel like starting another, just go for it. Listen to your mood. You will be happier that way. And if it's about taking a break altogether from work, go ahead and take it.
That's the beauty of freelancing. You can set your time and pace and experience complete freedom from traffic and daily deadlines. Just don't overdo it.
How do you practice discipline as a freelance writer? Got more tips?
Photo by 0xMatheus via Flickr.
Popular search terms for this article:
how to be a writer, how to be disciplined, how to be writer, to be writer, how to be a disciplined writer