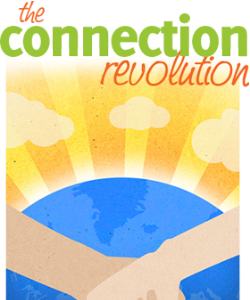 This week's podcast features Pace and Kyeli Smith of The Connection Revolution. In this interview, they discuss the power of connecting with yourself and your true passions, which can go a long way in revolutionizing the way you work and live.
Pace and Kyeli are going to be attending this weekend's World Domination Summit, as hosted by Chris Guillebeau and his team of dedicated volunteers. The summit (known as #WDS on Twitter) is going to bring 500 like-minded people from across the globe to Portland, Oregon for an truly inspiring weekend — and the connections that will be forged and the revolutionizing of lives that will take place are right up Pace and Kyeli's alley.
Show Notes
Pace and Kyeli discuss their 52 Weeks to Awesome e-course.
Their thoughts on the notion of New Year's Resolutions.
What are their stories behind their successes?
What they think people can do to elevate their game.
. . . and they each reveal their drinks of choice, work areas and tools that help them, well, work awesome.
If you enjoy the podcast, please let us know. Leave us a rating and review in iTunes; it'll help people find us and build up our listenership. For those who've been listening for quite some time — thank you! We've got some great guests lined up (David Sparks, Adam King, among others) in the coming weeks, so stay tuned. . .!
[powerpress url="http://workawesome.podbean.com/mf/web/pxkit7/Episode21_PaceKyeliSmith.mp3″]
Subscribe to the podcast
Play in podcast in new window
Image courtesy of The Connection Revolution.