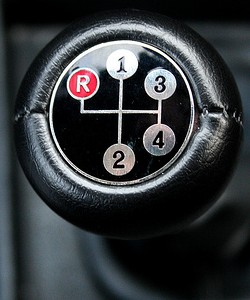 As a new year begins many things run through our heads. One such thing might be that you wonder if you are in the right job.
You're not alone.
This is something a lot of people think about from time to time — more so at this time of year.  You should know that there are ways in which to find out…and be fully satisfied in your career choice. All you need to do is ask yourself a few questions.

Think About What Drives You
The first thing you must take into consideration when deciding whether you are working in the right job is what drives you. What are your motivations? What are your future goals? What are your dreams? I know it can be difficult to get past the questions of what pays the most and what is the most secure position, however you need to place these questions on the backburner in order to fully focus on your passions and interests.  Doing so will help open up careers that you may not have ever thought were possible.  Here are some methods you can practice in order to find out what really drives you:
Focus on those things that you really love to do. The things you have dreamed of doing and that you naturally enjoy doing.  Write down everything that comes to mind, regardless of how impossible it may sound.
Look for clues all around you.  Make notes about projects and topics that you are compassionate about Write down what you are excited by.  Reflect on the people who inspire you.  Ask yourself why some activities make you happy and pay. In addition, pay special attention to the times which you are really enjoying what you are doing.
Be patient in your search.  You need to be willing to be introspective in order to identify the activities that you really enjoy and are truly satisfied by.
Consider Taking a Career Test
Now that you know what drives you, it is important to think about how these things can translate into a new career for you.  While it may take a little research, you can find yourself pleasantly surprised by how many careers you find that are actually relevant to your motivations and goals.
You can find some possible career matches by taking a career assessment test. However, don't get hung up here.  Think of these tests merely as a means of self-discovery.  Their question's answers can tell you a lot about your temperament and what career would match these aspects of your personality. They can also help you identify what is important to you in a career, what you would like to do, and what areas you will probably excel in.
One of the career tests that is frequently used by colleges is the RIASEC/Holland interest scale.  It will help you to identify 6 areas that you are especially drawn to.  After you learn this information about yourself you will be able to look at some careers that match your interests.
Take a Look at Your Skills and Interests
Once you come to agreements about the general scope of your career path, you will need to look at your skill set.  Consider what skills you already have, as well as those that you will need.  Nobody ever has to start from scratch. There are always transferable skills that can be transferred from one career or job into the work of another career or job. Transferable skills are skills that you already have that can be used in almost any career.
These transferable skills include things like:
Management skills
Leadership experience
Written and oral communication skills
Research skills
Program planning skills
Public speaking skills
Conflict resolution and mediation skills
Effective time management skills
Computer literacy
Foreign languages that you may speak
You should not limit yourself only to your work and on the job experiences. Whenever you are thinking about your skills, think about everything, including your volunteer experience, hobbies you enjoy, and your life experiences.  For instance, even though you may not have any formal leadership experience, you may have organized a toy drive and practiced leadership and management skills within the scope of that project.
Take a Look at Other Careers That Interest You
Once you narrow down some jobs you think you might enjoy, you should go online to research these jobs. You will find information describing the position, the salary you can expect, the training and skills required for the job, and the future and demand for the position.  This helps you to answer questions like:
How stable is this career?
Are you comfortable with how much risk is involved?
Is the salary range something that you find acceptable?
Will you need to relocate?
Will you need more or different training?
How will your family be affected?
Get Other People's Input
While you are working through this process it is important to get support and information from other people.  This is vital because the information from your research and quizzes is nothing like the information you receive from people who are already working in your desired position.  They will be able to give you a real sense of what the work entails and what tasks you will be performing. This is will let you know whether or not the job will meet your needs and expectations.  These people will also be able to help you make connections when you begin actively pursuing the career.  Do not be intimidated by these contacts. Instead, treat them as an important part of your future and career development.
You might also want to think about going for career counseling. A job coach can be a great tool in career development.  They are especially helpful when you are considering a major career change.  Job coaches will be able to give you impartial advice that is not biased by personal motive or gain. They can help you think objectively regarding a career change.
Conclusion
Making a career change can be a scary process. Also, you may already be working in your "field of dreams". The only way to find out is to ask yourself if you are happy with your job and career choices. Would you be happier to get up and go to work if you were doing something else? The question is yours to answer. If you do decide to take the plunge and shift from one career to another remember that success is relative to your peace of mind, money isn't everything, and you really can do whatever it is that drives you.
(Image courtesy of Brilliant Michael under a Creative Commons 2.0 Attribution generic license.)
Popular search terms for this article:
RIASEC/Holland interest scale, career shift, i need a career change, need a career change, need a career change desperately, riasec holland interest scale, i need a career, Need Career Change, career change, riasec holland interest scale test