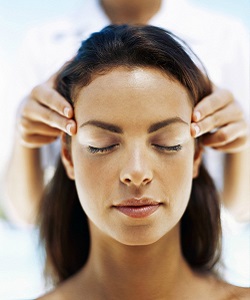 Who we are at work can vary. For some people, their career is all-consuming. For others, work is simply something to help pay the bills.
Some individuals are only present in the workplace during their specified shift and then quickly go about their personal business as soon as the workday ends.
Others feel the need to extend their workday because they either yearn to go above and beyond, or perhaps they find it difficult to separate business from pleasure after the workday is over.
Most people around the world will typically spend most of their waking hours in the workplace, which is a startling fact of life.
Since many full-time jobs are at least eight to nine hours a day, coupled with the fact that doctors recommend we should all sleep between seven to eight hours every night, this leaves us with only a few hours for our own enjoyment.
Although this sounds like quite a bit of free time, let's subtract the time it takes to commute to and from work, as well as the time it takes to eat, plus a daily workout at the gym. This only leaves us with approximately four whole hours to ourselves.
What can you do with four measly hours? Well, working at your job and exercising will often leave you feeling tired and sore, so here are some handy tips to help you relax after work!
1. Get Into Your Music Zen
Some people love listening to music to relax while working, cooking or working out. It helps them get into a constructive "doing mode."
Relaxing to music at home is a highly effective way of shifting to a different state of mind — immersing yourself in the lyrics and melodies of each song.
Depending on your musical tastes, this can mean head-banging to metal music, getting into a dance mood with electronic dance music (EDM), or just letting a cheesy, '80s power ballad soothe your overstressed mental and emotional states.
2. Get Comfortable
Who needs a dress shirt and tie when you're at home? You know what makes you feel comfortable, so change clothes, and start lounging around!
3. Inhale Deeply
Comfort scents can instantly brighten your mood and loosen your nerves. The most common comforting scents are vanilla, coffee, fresh water, eucalyptus, lavender and tea tree oil.
You know it's a wholly relaxing smell when you take a deep breath and let out a sigh of contentment.
4. Influence of Water
If you have been excessively busy today, sometimes a refreshing bath or shower is exactly what you need to set the tone for your at-home relaxation time before you go to sleep.
Choose a soap or shampoo that you enjoy the scent of while also making you feel squeaky clean.
5. Rediscover Your Childhood Hobbies
Step away from the computer and consider what you used to enjoy as a child, long before your career began.
Building and painting model cars and planes or working on puzzles are all great examples of intellectually stimulating yet innately relaxing activities that you may have enjoyed when you were a youngster.
6. Power of Massage Touch
Whether you drive to your favorite masseuse or attempt a do-it-yourself massage, the process of releasing tight muscles can help you feel stress-free.
Don't forget to drink plenty of water afterward to aid the detoxification process, which will contribute to making you feel better the next day.
7. Set the Ambiance
Some work environments such as courthouses, hospitals and offices have harsh fluorescent lighting, and the last thing you want is to suffer from the same obnoxiously bright lights at home.
Tone down and dim your interior lighting and instead light a few candles for a more tranquil glow.
8. Retreat to Your Front or Back Porch
Focusing on nature and the amazing beauty of the universe and the stars above is a great way to cozy up to a loved one or a beloved pet on the porch.
Depending on the climate, enjoying a gentle breeze while staring up at the skies can help put things in perspective for you. You can also make time for an evening stroll around your neighborhood while you enjoy the lovely weather.
—
There are many other ways to relax, even if it's merely enjoying the company of another human being or a furry friend.
Be sure to make the effort to try to relax at least once a week. At the very least, this will help release stress, recharge your mental batteries, and strengthen you both physically and emotionally for the next workday.
(Photo by Terre et Côte Basques / CC BY)