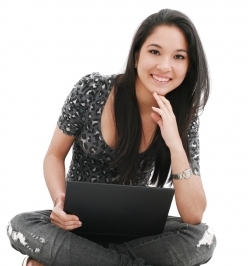 Ever wondered about the competition you'll face in the job market after graduation? Why would an employer pick you over others? Yes, you might be taking multiple courses and getting good grades. But without experience, you won't be increasing your chances of being hired.
Is there any way to boost your chances before graduation? Yes, there is! You can build your resume right away. Employers won't just be looking at grades or courses, but also the experience you have in the relevant field.
Here are some of the things you can do.
1. Volunteer activities
First of all, you can enhance the resume with projects you've handled. This involves volunteer activities. The time spent as a volunteer worker is going to be a valuable experience for you. Volunteer work also increases your knowledge, and provides networking opportunities.
College life isn't easy. You have projects, exams, home-work etc. How can you possibly carry out volunteer work with all this going on? The answer lies in volunteer work that is flexible. For example, whenever you find free time, you can assist your teachers in checking home-works, preparing presentation or marking sheets of other classes. You can now rent textbooks, which means you won't have to buy individual books if the teacher gives you more responsibility to consult different textbooks for preparing presentation slides.
This also comes in handy if you want to become a teacher assistant for a subject other than your own. This is going to be good for your resume, especially if you go for a teaching job after graduation.
You can also volunteer for fundraising activities that would help to enhance your leadership skills. This can be great for your resume, as employers would have an idea that you would like to spend your free time in giving back to the community, and you're the type of person who places the needs of others as the first priority.
After you've decided the volunteer work you're going to do, you can place it under the heading of 'work experience' in your resume. You should also think of an appropriate label than just 'volunteer'. As mentioned in the example above, you can volunteer in fundraising activities, which makes you a 'fundraiser'.
You should describe the duties performed in a professional way. For example, 'helping teachers to prepare presentation slides, and discussing ideas for a creative lecture' sounds much better than 'teacher assistant'. Make sure you also include any skills acquired during the volunteer work.
2. Make your holidays count
You can make a great impact on your resume during the holidays. It's a great chance for you to gain some experience and that is what employers love. Here are some options you can go for.
Do an internship – The best way to spend holidays for building your resume is to do an internship related to your field. For example, you can do internship at a marketing company, or at a bank. Internships can be paid or unpaid. Activities carried out during an internship would be mentioned on the resume.
Get a part-time job – Getting a part-time job during the holidays is a great way to build up your resume. For example, you can take up a retail position at a company. This will enhance your skills on how to sell items to different customers. If you manage to get a good sales record, it would be great for your resume. This would also increase the chances of impressing employers after graduation. Your sales conversions could turn into a job conversion later on.
Start a small business – Yes, it's possible to start a small business during your holidays. Good at baking? Start selling cupcakes. You don't need to invest a lot when doing a small business during the summers. On your resume, you can add how you did costing, how you marketed your business, and how much revenue you were able to generate over this period.
3. Join student societies
Joining student societies is a great way to expose your leadership skills. You should choose clubs and societies relevant to your field. Many colleges have societies relevant to the academic subjects, and there are student clubs where you can unleash your creativity. You can even become a president of a particular society.
You can include the society work in your resume. There have been cases where graduates have been employed just on the basis of the work they did for their student societies. Apart from gaining relevant experience, your resume will gain credibility by showing you have the desire to learn more.
4. Build your online presence
This isn't an advice given by everyone, but it can be the most powerful thing for your resume before you graduate. In college, connections can be made easily. This is a great opportunity for you to build your social media profiles.
A good idea would be to make a profile and promote your field. For example, if biotechnology is your field, you can create a Facebook fan page related to biotechnology and try to attract readers on it. You can make a Twitter profile to promote biotechnology by tweeting and re-tweeting regularly. You get the idea.
Building an online presence isn't limited to glorifying your social media profiles. Starting a blog is a great idea as well. Just think about it! Your resume includes the following description; professional blogger with the number of readers.
The latest news and studies suggest employers put a lot of emphasis on social media profiles of candidates. Having a blog would be a plus point.
By considering one or multiple options mentioned above, you can start building your resume while in college and increase your chances of future employment when you search for work after graduation.
Have you built a great resume? Share your tips with us below!
Photo by FreeDigitalPhotos.net.
Popular search terms for this article:
Powered by Article Dashboard diamond in the back, Powered by Article Dashboard writing competitions, Powered by Article Dashboard field goal, Powered by Article Dashboard creative writing contest, Powered by Article Dashboard writing a cv, Powered by Article Dashboard resume writing advice, Powered by Article Dashboard way back, Powered by Article Dashboard finance stock, Powered by Article Dashboard www business week, Powered by Article Dashboard business news online