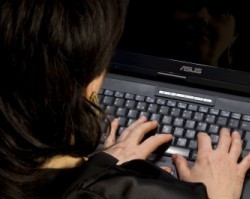 Are you tearing your hair out looking for lost papers or supplies in your workspace? Is every nook and cranny of your office or cubicle crammed full of stuff? If so, it's probably time to make some changes. Not only does this situation reduce your productivity, it can also add unnecessary stress to your daily work routine.
Of course, you might be able to solve this problem by simply getting rid of the items you don't need, but this is not always as easy as it sounds. In fact, if you're an 'office hoarder', this can be nearly impossible! Fortunately, for those of us who can't let go, there are easier alternatives. Instead of tossing everything out, just add more storage space and optimize your workspace.
Today, your choices for basic office furniture such as desks, cabinets, and bookcases are almost unlimited. Beyond that, there are many innovative solutions that can further improve the storage, functionality and comfort in your workspace.
Here are just some of the options you may want to consider to optimize your workspace.
You can finally remove the last remnant of your "desktop" computer from your desktop. For years, workers have been stashing their CPUs under their desks and utilizing slide out trays for their keyboards. However, until recently, the CRT monitor still occupied valuable real estate on many desktops. Now that most workers have switched to flat panel displays, a variety of new fixtures have been developed to clamp your monitor to the edge of your desk. Some of these can even hold two or three monitors.
Wire grid systems can provide flexible storage when mounted to the wall. Numerous containers, shelves, hooks, etc. are available for these and can easily be arranged on the wire grid.
Most wasted space in an office environment is often up high. Tall cabinets or shelves high on the wall can therefore provide a substantial amount of extra storage that you probably don't have now. You might also consider wire baskets that hang on the back of a door. Most of these are designed for closets or pantries, but can also work well for additional storage in an office.
Cubicle manufacturers have added many accessories to improve storage and comfort. These include:

-Storage hooks and hangers for clothing
-Wall mounted shelves, containers and file folder trays
-Sliding doors for privacy
-Various attachments to hold computer equipment and electronic devices
-Desktops that can easily be raised to the standing position
-White Boards
-Footrests

Lamps can unnecessarily take up space on your desktop. While clamp-on lights have been around forever, newer innovative task lights such as LEDs are now available. If the overhead lighting above your workstation is inadequate, consider changing the fixture or switching to bulbs with a more pleasant light spectrum.
Mirrors can be used to make the space feel bigger or improve your feng shui. Small wide angle mirrors are also available to keep an eye on activities behind you.
Magnetic bulletin boards are a big improvement over the old cork variety. Like the grid storage systems, some of these can also hold small containers, shelves and hooks.
Charging stations for electronic devices are quite popular. Some of these even have lids or doors to keep the devices out of sight.
There are now many devices that can be plugged into the USB ports of your computer for power. While a lot of these are useless gadgets, some actually save space because they can replace larger alternatives. A USB hub and small cords may be able to replace bulky AC adaptors crowding your power strip.
If you have some extra floor space in a corner, simply adding some stackable plastic boxes or baskets can be a quick and affordable way to pick up some additional storage.
BONUS: If you're not crammed into a tiny spot and you've got the room to spare, consider adding a tiny mini-fridge or a drink warmer. All those trips to the break room (and the conversations that ensue) can be a time-stealer on busy days.
Finally, if these ideas still don't meet all of your needs, you might consider making better use of your desk chair. Believe it or not, there are now devices that clamp onto the back of your chair so that it can be used as an exercise machine! This could be just the ticket after indulging in those donuts someone left next to the coffee maker. Good luck!
Kenneth McCall is a managing partner for storage.com. In this role he builds the systems that help customers find the bestself storage units for their needs. Through Kenneth's and his team's work, customers can find San Francisco storage units and units in many other California cities.
How do you optimize your workspace?
Photo by FreeDigitalPhotos.net.
Popular search terms for this article:
Powered by Article Dashboard room, Powered by Article Dashboard best resume writing service, Powered by Article Dashboard can i find a job