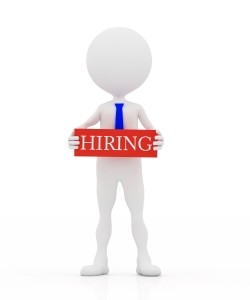 Most people think that an interview is mainly for employers to ask questions to the prospective employee – the fact is that asking the right questions to the interviewer can have many advantages and can increase the chances of getting hired.
Good questions let the interviewing panel know that you have done your homework and are interested in a future with the company.
Of course, it is important to ask the right questions and not just any questions. The benefits of asking questions during an interview are proportional not to the volume of the questions but the quality of the questions.
In fact, there are some questions that could reduce your chances of getting hired, and virtually ruin an otherwise decent job interview.
Below are the seven questions you should never ask during a job interview:
1. I'm perfect for this job, but what is it that you do?
Never ask something basic about the role or the company that you could have just as easily found out by reading the job description or by looking online. This reflects that you haven't done your homework and have come for the interview virtually unprepared – not something you want the interviewer to be thinking.
2. This is all well and good, but when will I be promoted?
If there is something to be told, your interviewer will tell you anyway. If they don't, don't ask. It shows a certain lack of tact and reflects a disinterest in the role as it currently stands.
Promotions, salary increases etc. will be explained if they are part of the company's structure. If not, an interview is not the place to ask.
3. I'd love the job, but could you increase the salary, please?
Once you have been made an offer, whether or not to accept is entirely up to you. This is generally the time to negotiate if you feel the remuneration does not reflect your ability. If you feel that the salary is insufficient, you can always negotiate based on other offers that may have been made to you, or by emphasising your skills and experience.
But an interview is not the place to negotiate the salary – it's a place to showcase your skills, experience and qualities so the employer can make the right offer.
4. I heard some rumours about the company's boss. Are they really true?
A job interview, informal as it may be, is generally not a good place to try to confirm rumours and gossip you may have heard about the company or any of its employees. Any questions involving office gossip and rumours are inappropriate for an interview setting.
They can make the interviewer uncomfortable and doubtful about how serious you are about the job.
5. Do you do a background check? I need to know so that. . .
This is guaranteed to raise eyebrows. Asking if the company will do a background check is something you don't need to know.
Asking whether the company does a background check is like asking if you are you going to take a peek in my closet. Just let me know so I can put all those skeletons somewhere else before you look!
6. Do you monitor how much internet employees use and what for?
Most companies have some internet usage constraints. Asking about it during a job interview suggests that you are more interested in surfing the web for personal reasons rather than the job itself.
Another question to avoid asking is, 'How long is lunch? And when do I get to go home?'
7. I'd love to get this job. But when I do, can I apply for other vacancies within the company?
This question shows that not only are you not interested in the current job position, but that you intend to start scouting for other positions as soon as it is humanly possible, and that you make no bones about it!
This is a disastrous statement to make during a job interview.
—
What other questions should you never ask during a job interview? Share with us below!
Image by FreeDigitalPhotos.net.
Popular search terms for this article:
7 questions to ask during an interview, questions you should never ask in a job interview, questions to ask during an interview