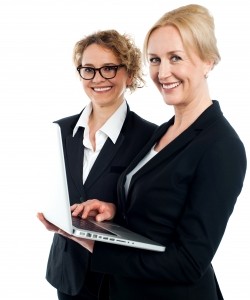 Collaborative business planning with partners is one of the most effective ways to drive revenue. It is the foundation of partner engagement. It's really that simple. That which gets written down, gets done!
But remember, the best plans are collaborative. If you simply had out quotas, the results are only going to be dismal for the relationship, and potentially for your business as a whole. Instead, take the time at the beginning to work with partners, developing a plan that works for everyone.
Here are just a few very good reasons.
Consistency

When creating a business plan with your channel partners, you're able to ensure that everyone is on the same page and working from the same blueprint. What's more, studies show that when people are invited to participate in the planning process, they're also more likely to actively engage in the execution because they feel vested.
Accountability

When you enter into the realm of channel partners, it can be difficult to establish realistic goals for both parties. After all, you know your own capabilities and what targets you would ideally like to see met, but your channel partners are likely operating under different circumstances and, consequently, may have a different picture of what "realistic targets" are.
By creating the goals and expectations collaboratively, it's both less hostile to the partner and more effective for driving real business results now and in the future.
Measurability
Whatever your business, your decisions should always be data-driven. By minimizing the subjective components of decision-making and instead relying on realistic metrics, you're apt to engage effective choices.
However, if your partners are in the dark about what's being measured in order to assess their activity and sales, they likely won't have the necessary information readily available to report. Consequently, metrics will be off and decisions will be misinformed.
However, when metrics are agreed upon ahead of time, partners can consistently update the PRM with the appropriate data to deliver timely, spot-on metrics.
Efficient On-Boarding

Once you've developed a sound business plan with your initial partners and tested it out, you won't be faced with so much anxiety when on-boarding partners in the future. The plan will literally be laid out for you (and for them) already.
Consequently, you'll be able to engage potential partners more efficiently and effectively. In turn, this will allow you to engage more partners at any given time and subsequently grow your number of channel partners quickly.
While vendors should always chose their partners wisely, the ability to quickly and successfully harness multiple partners in a short amount of time can give them a serious leg up on competitors. In fact, for some start-ups, this could be the difference between going global out of the gate and lagging behind what could have been international growth.
How has collaborative business planning helped you? Share with us!
Photo by FreeDigitalPhotos.net.
Popular search terms for this article:
Powered by Article Dashboard writing business plan, Powered by Article Dashboard business plan online, Powered by Article Dashboard art competition, Powered by Article Dashboard business plan templates, Powered by Article Dashboard business plans free, Powered by Article Dashboard business plan create, Powered by Article Dashboard strategic business plan, Powered by Article Dashboard executive jobs, Powered by Article Dashboard business plans real, Powered by Article Dashboard coffee shop business plan