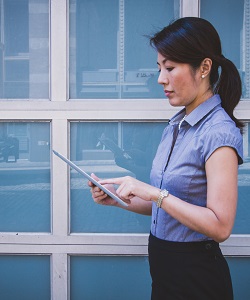 In the fast-spinning and unpredictable business world, there are some common mistakes startups make.
According to the U.S. Bureau of Labor Statistics, 50 percent of the small businesses fail within the first five years.
Your new business venture is more like a journey where you go along a rocky road filled with landmines — one wrong step and you're out.
Beginning stages are exciting, but then the majority of these blunders are made in early days.
Regardless of the nature of the business, some mistakes are inevitable. However, we all know that it's never too late to correct the error. Right? So let's have a look at five mistakes that new entrepreneurs generally make.
1. Failing to Record Cash Flow
For your new business, cash is king! It is important to know where and how your money is being used, because untracked finances can lead to devastating situations where you'll run out of money.
First things first, have a budget (a financial plan), which should be specific, measurable, achievable, realistic and timed. Figure out the right burn rate by getting an accounting system or hire a dedicated resource. This will help you in making realistic forecasts about how far your current finances will go, so you can plan ahead easily.
Don't count on the initial revenue from clients as profit. Keep in mind the unanticipated costs as well as monthly overhead and taxes.
Your financial plan and reports are not one-time job. These need to be reviewed, updated and used regularly. It's worthwhile.
2. Neglecting IP Protection
Don't overlook the value of intellectual property, as it can cost you a significant amount of potential income. How? Here's an example — suppose you invented a product and developed it, but didn't patent it.
Others in the market copied your product and your customers started moving to them. Certainly, this would create a drop in your business.
To save your unique product or service from infringement, take steps like:
Getting a patent
Obtaining appropriate copyright, trademarks or service marks
Requiring confidentiality agreements signings
Consulting a patent attorney can help you in dealing legal filing and other issues.
3. Telling the Wrong Story
Storytelling is a big deal — yes it is! A great story is not just about how two individuals met and founded the company — it is about these three elements:
The market need that you and your product is addressing
Keeping your target audience in front
What makes you stand out of the crowd
Incorporating these points into your story can help you make the right pitch.
4. Forgetting to Embrace Agility
Nothing is set in stone. Your approach toward your startup makes a lot of difference to its success. While it's essential to have goals and a vision of how to achieve those goals, you need to be open-minded and flexible in your approach. So practice analysis, adaptation and refinement.
A classic example would be that of a cheetah. This animal can accelerate, decelerate and can even change its direction in the blink of an eye. You need to act like this. Be responsive to the changing needs and demands of your company, employees and clients in order to keep your business fit.
5. Competing on Features
Understanding the end users, you've built a great product or service, but if you're selling it by highlighting its features, then you're making a big mistake.
Users don't opt for a product purely on the basis of features; they are more concerned about getting the job done satisfactorily  — the end result. Competing on features will only make you lose your core focus, and you'll be lost in the crowd.
The biggest example of this is Flickr and Facebook. While Flickr originally focused on the quality of photos, it shifted its focus to conversations and tagging, copying Facebook's features. Despite being the first mover, Flickr forced itself to compete with Facebook and became less relevant.
Don't let these mistakes paralyze your dream business. Beat the odds, and build a rewarding and thriving venture. Share your thoughts with us on this!
(Photo by Benjamin Child / CC BY)