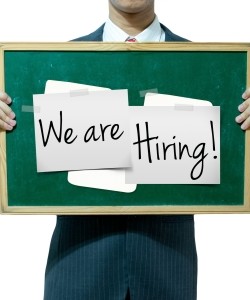 Your CV is extremely important in the hiring process. After all, your CV is the first impression your potential employers have of you. Mistakes on your CV can cost you an interview and possibly a job.
So if you don't want to happen to you, pay attention to these 10 most common mistakes people make when writing their CV and learn how to avoid them:
1. Spelling Mistakes and Bad Grammar
When applying for a job, make sure your CV has no grammatical errors. This can leave a bad impression to the interviewer and company you are applying to.  Even one error can rule a candidate out.
Run a spellcheck on in Microsoft Word before sending your resume in. It is important to proof read your CV multiple times. It can help to have another person read over your resume in case spellcheck misses any grammatical errors.
2. Length of CV is too Long
When a company reviews a resume, it is literally reviewed for only a couple seconds. It is not necessary to include every job you have ever had.
It is important to include positions that show your skills and how those skills and achievements can contribute to the current job you are applying for. Most companies do not have the time to read every single work and sentence on your resume, so be sure to include only important information that show why you should be the top candidate.
3. Badly Formatted
The presentation of your resume can impact your chances of landing that position. Having a badly formatted CV will leave a bad impression to the interviewer. It is important to have a professional and easily readable resume that is pleasing to the eye.
That means the words have to be black and the background should be nothing but white.  If you are adding borders, make sure they're either dashed or solid lines.  Also, make sure to leave enough spacing between sections and have a chronological order to your past experience and education.
4. Listing Job Duties Instead of Accomplishments
What would impress interviewers is not just the duties you performed but the accomplishments you had with your previous jobs.  Job duties only tell the potential employer the requirements for your previous job.  Your accomplishment tells the potential employers how well you performed those job duties.
For instance, one of your duties as a budget analyst might be to analyze monthly budgets for different departments of your previous employer.  That doesn't illustrate your skills. Instead, mention accomplishments such as saving your previous employer $5 million per year by streamlining operations of different departments.
That is the difference between listing duties and listing accomplishments.  Accomplishments are more impressive to the employer's eyes.
5. Not Including Keywords that Match the Job Position
When applying for a position it is important to include the keywords listed in the job posting. The employer is looking for a candidate that can perform all the different duties and tasks the job position requires.
If your resume does not include the correct keywords, it is highly likely your resume will not get noticed since the interviewer does not believe you will be a right fit for the job.  So if the job posting calls for someone with in-depth knowledge of server-side computer programming, you can list your five years of experience working with ASP and ColdFusion.
6. Applying for a Job You Don't Qualify for
There is no point of applying for a position if you are not qualified for it. Although the position may sound something you may be interested in, you may not have the skill sets and qualifications needed to successfully fulfill the position. If you do not meet the requirements by at least 80%, it is best not to apply as you are just wasting your time.
7. Lying on Your CV
Although your CV is a way to show your skills and achievements, it does not mean you lie or overly embellish information. It may help you get an interview but once you are asked questions, the interviewer will be able to quickly tell you were not telling the truth.
You do not want to misrepresent yourself. It is a risk to lie, especially since most companies conduct background checks and verify information from past employments.  However, that said, there is nothing wrong with fluffing your CV up a little to make it look a little more impressive.  It's a fine line though so walk it carefully.
8. Listing Unrelated Experience
If you are applying for a job as a software engineer, the employer does not need to know about your experience repairing jewelry when you were in college. Listing unrelated experience and accomplishments only clutters the resume and makes it even harder for the recruiter to find your true skills.
9. Leaving Gaps in Employment Unexplained
If the gap between one (fulltime) job to another is one year or less, then it is negligible.  However, if gap is two years or more, then you really should explain on your resume why there is such a big gap in employment.  This can be done easily with just one or two lines.
10. Being Too Wordy
Being too creative in your job title or too wordy in your job description doesn't impress anyone. If anything, it will only confuse the employer and hamper your chance of employment.
So rather than coming up with the most convoluted way of explaining your prior experience and accomplishment, try to be as simple as possible while using common keywords and key industry jargon.
The next time you are applying for a job, heed the advice from this article and avoid these ten common mistakes people make on their resumes.  If you can avoid these mistakes, you will exponentially increase your chances of getting that job.
Which one of these is your personal favorite? Share with us below!
Photo by FreeDigitalPhotos.net.
Popular search terms for this article:
Powered by Article Dashboard nature of things, Powered by Article Dashboard information technology and communication at work articles, Powered by Article Dashboard networking 2 computers, Powered by Article Dashboard personal statement, Powered by Article Dashboard science news podcast, Powered by Article Dashboard nature of communication, Powered by Article Dashboard network problems