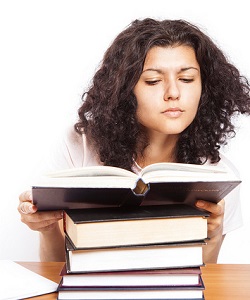 The job market is finally seeing some growth since the 2007 recession.
In September, USA Today reported that the unemployment rate fell below 6 percent for the first time since 2008.
The same article also said that experts predict jobs requiring a bachelor's degree or higher would show the most growth from now through 2022, with those demanding a master's degree increasing by more than 18 percent.
With these statistics in mind, recent college graduates and working professionals alike should consider furthering their education. Job applicants with graduate degrees will have more opportunities and more job security than their counterparts over the next decade.
Get the Most Bang for Your Buck
It is important to remember, however, that not all graduate degrees are created equal. The fact is, some careers will always offer more stability and a higher income than others.
It is helpful to think of your master's degree as an investment in your future, and then decide which investment will provide the largest return in the long run.
US News & World Report lists accounting as one of the top careers in its ranking of the Best Business Jobs of 2014. The Bureau of Labor Statistics estimates that more than 166,000 new jobs will be created in the field of accounting by 2022, and the current median salary is $63,550 per year.
Hiring at public accounting firms is at an all-time high, according to eFinancialCareers.com and the American Institute for CPAs. It was also one of the least affected job markets during the recession.
In addition, an M.S. in Accounting is a versatile degree that you can apply to dozens of different jobs. The list below includes just a few of the potential careers for those with an advanced accounting degree.
Certified Public Accountant. A CPA provides financial audit services in the private or public sector.
Financial Analyst. Financial analysts help clients decide when to buy and sell investments by analyzing economic trends.
Corporate Tax Officer. A corporate tax officer helps companies deal with tax laws and other regulatory compliance factors.
Controller. Controllers help create company budgets and control corporate funds.
Obtaining a master's degree in accounting is a great way to garner financial stability and job security for the rest of your career.
Graduate School and You
Despite the allure of going back to school to attain a Masters in Accounting, not everyone has the flexibility to drop everything to attend classes. With a 9 to 5 job, bills to pay and families to support, there are innumerable reasons why one would think grad school was no longer an option.
Luckily, there is a growing number of colleges offering online master's degree in accounting programs. These online courses also can count toward the 150-hour education requirement most states require for CPA licensure.
The key is to choose an online program that will adequately prepare you for the accounting career of your choice. A good program should provide you with full knowledge of auditing, financial reporting, tax policy and cost accounting.
For example, Concordia College- New York offers classes in tax research, corporate taxation, auditing, ethics and advanced accounting which prepare you for a future in the accounting field. Courses such as these give you a strong background in the functions you'll be asked to master for your future employer.
For people who already have jobs and responsibilities to manage, an online degree offers the opportunity for career advances with the scheduling flexibility you need. Here are some of the reasons why online education could work well for you.
The flexible schedule. Online programs allow you to work at the times that are best for you. You don't have to leave important tasks in your already busy life to go to class. You take your classes when you have the free time to do so.
The affordability. Online programs are often less costly than traditional ones, though that is not always the case. Even if your program isn't necessarily cheaper, you'll still save money on room and board or commuting costs. Many online programs also offer scholarships and grants, just like conventional colleges do.
The time frame. The flexible schedule of online education allows you to take more courses at a time than you would if you were held to a rigid daily class schedule. By fitting school into your life — and not the other way around — you can potentially finish in less than two years.
You're in the Driver's Seat
Knowledge is a powerful tool. More experience, more training and better credentials add up to better professional opportunities. Take what you know about the job market, hiring trends and higher education, and use it to your advantage.
An online master's degree in accounting puts you firmly in the driver's seat. Take control of your career and move it forward.
(Photo by CollegeDegrees360 / CC BY)